The UK's Top Colombian Movers and Shakers
Take a trip to Elephant and Castle or Seven Sisters' indoor market and you'd be forgiven for thinking that you'd been transported to Colombia. Salsa blaring out of little shops, couples dancing between tables in mid-afternoon, and invariably some marital dispute being broadcast in public; London wouldn't be the same without its piece of Colombia. The UK hosts the world's third largest Colombian diaspora, after the US and Spain. Many arrived in the late seventies and nineties, fleeing the political terror and economic hardships of a 50-year long civil war. Now an established community, well into its third generation, Latinolife pays tribute to London's indomitable movers and shakers who, along with thousands of hardworking Colombians, have contributed so much to the UK economy and society.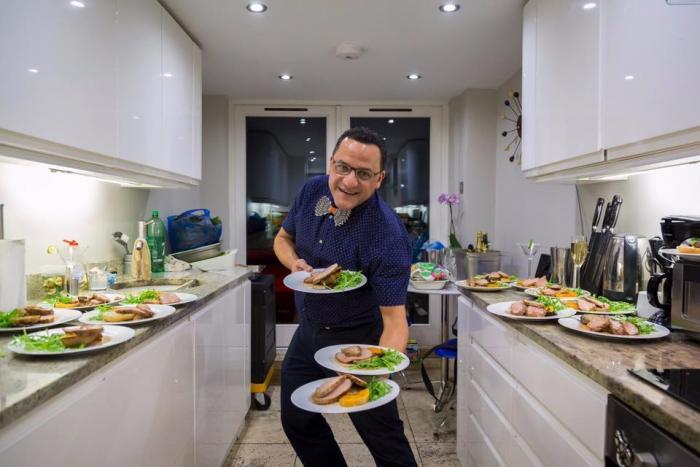 THE ENTREPRENEURS
ESNAYDER CUARTAS - The Food Entrepreneur
In 2004, before all the fuss about Peruvian, Nikkei and Latin Fusion cuisine, this Colombian chef opened London's first up-market Latin Fusion restaurant. Sabor presented Latin America's diverse gastronomy in a modern and stylish setting partnered with excellent wines and cocktails. Now Sabor has expanded into catering and periodically co-hosting pop-up restaurants. www.sabor.co.uk
CESAR QUINTERO – The Community Entrepreneur
César founded Distriandina, London's thriving multi-purpose venue in Elephant and Castle, including shops, restaurants and the ever popular Viejoteca Dominguera. It has been a home from home to Latinos in London for many years, through which César has managed to reinvent Distri many times, fighting constant threats from developers, always keeping it relevant to the community.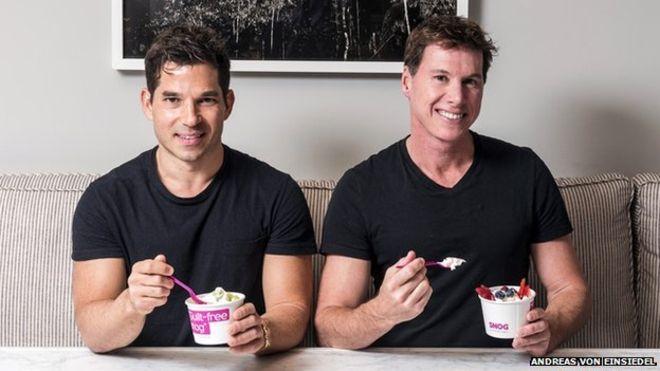 PABLO URIBE – The Business Man (left)
In 2008, twelve years after arriving in London, Pablo Uribe started Snog – a frozen yogurt store. Now the firm has 10 stores in the UK, mostly in London, including a pink double-decker bus on London's Southbank, as well as franchises in Pakistan and Qatar. Snog now plans to open more UK stores outside London, and enter the German and Nordic markets.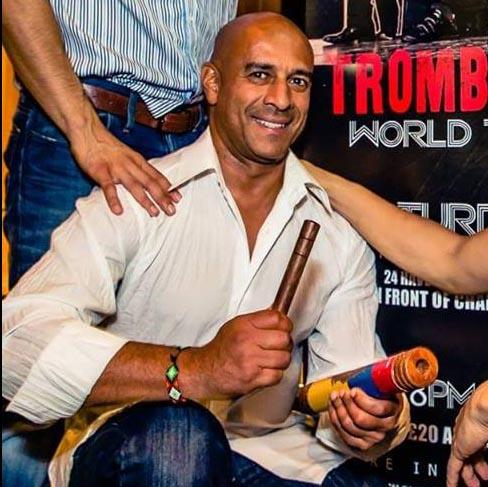 ELDER SANCHEZ - The Dance Entrepreneur
Elder Sanchez is widely credited with propelling the salsa phenomenon in the early nineties with his dance school SALSATECA, which created many of today's established salsa teachers and performers. He has won countless awards by UK's mainstream dance industry for his 'outstanding contribution to the growth of Salsa in the UK through his excellent instruction, promotion and inspirational dancing.'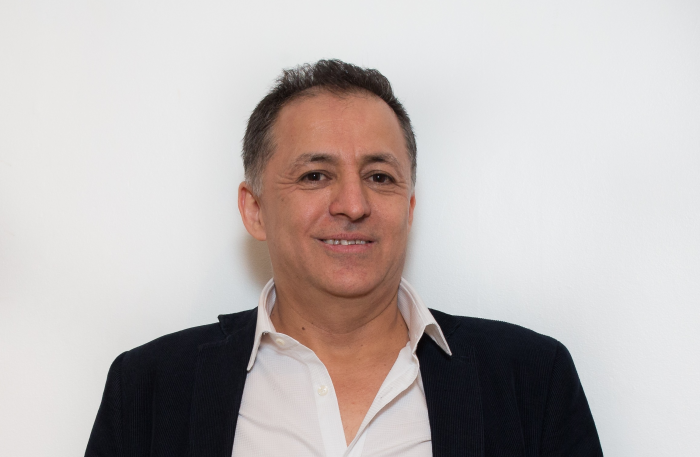 LEONCIO CAICEDO – The Promoter
Leoncio is one of the longest standing Latin culture promoters in the UK, behind most of the major Latin events staged in London in the last 20 years. Super hard working and passionate, Leoncio has organized countless Latin concerts, tours, festivals, carnivals and club nights. He has co-promoted one of the longest lasting Latin clubs, El Grande, uninterruptedly for the last 11 years.
THE SOCIAL CONTRIBUTORS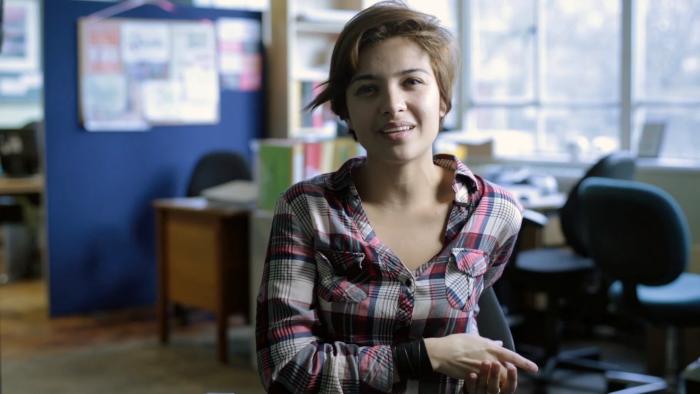 TATIANA GARAVITO -The Human Rights Activist
Since arriving in the UK aged 18, Tatiana has been providing support for migrant and refugee communities, asylum seekers and unaccompanied children negotiating their way in the UK. As director of the Indo-American Refugee and Migrant Organization and recently of the Latin American Women's Rights Service, Tatiana has helped to set up activist groups such as The London Latinxs, campaigning for gender, race, climate justice and migrant rights.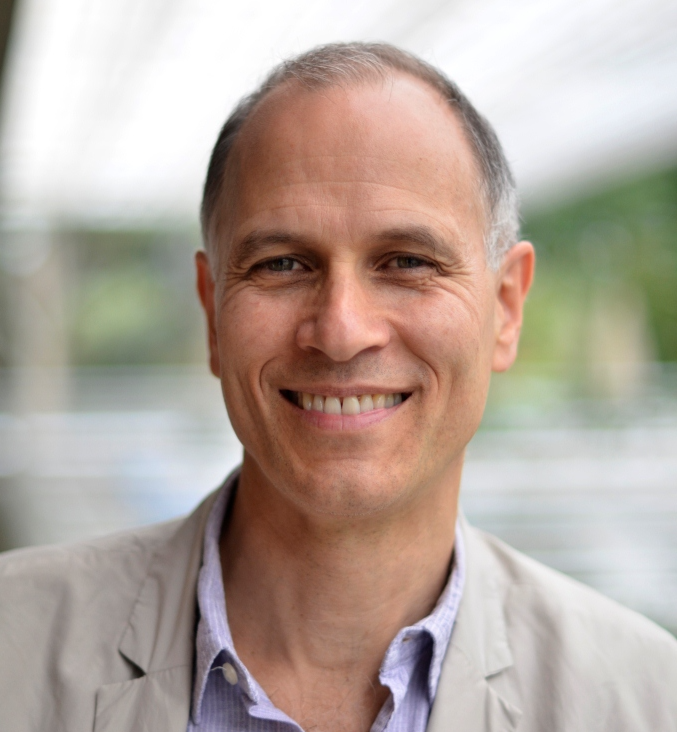 Julio Dávila - The Professor
Professor of Urban Policy and International Development, and Director of the Development Planning Unit at University College London, Julio is one of the country's most respected academics in his field. He has consulted on urban development projects in 15 countries in Latin America, the Middle East, Africa and Asia, taught at the London School of Economics and the University of Cape Town, lectured in several universities around the world, and has been a PhD examiner in several countries.
EDWIN SERNA – Mr. Colombia
Edwin is also one of the community's most popular personalities. DJ, promoter and all round Mr Colombia, He has promoted legendary London Latino clubs such us Chaney, Chicago's, La Clave and Salsa City. It's safe to say that wherever Edwin is, Colombians feel at home and you can be sure that there's one hell of a party. Edwin's hardcore following has secured his 25-year career in entertainment.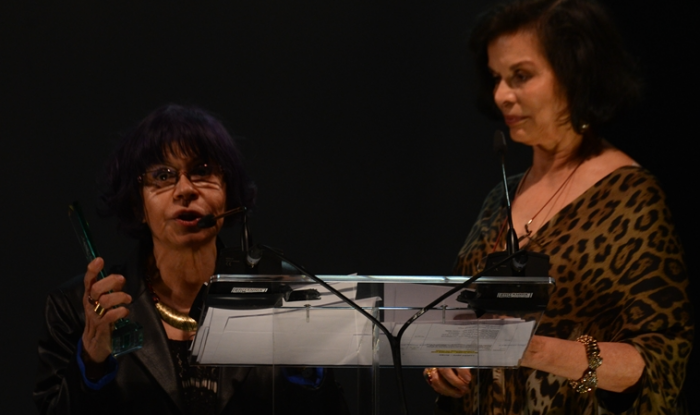 LAURA VILLEGAS - The Community Worker
Laura Villegas has worked for over 20 years as a legal adviser for IRMO, one of the first Latin American community organizations in the UK, originally founded as a result of the 1973 coup in Chile. She oversaw IRMO's expansion to cater for the huge influx of Colombians fleeing civil war, providing legal, education and artistic support to the Latin American community ever since. www.irmo.co.uk
Corina J Poore marvels at an enchanting documentary about the...
Discover the Latin history of Hollywood, as we turn the spotlight on...