Who'll be the UK's Favourite Sports Personality?
As English fans vote for its favourite Latin and Spanish footballers in the UK, for those who live for other things than footballers, here is our guide to the LUKAS nominees for theis year's Sports Personslity of the Year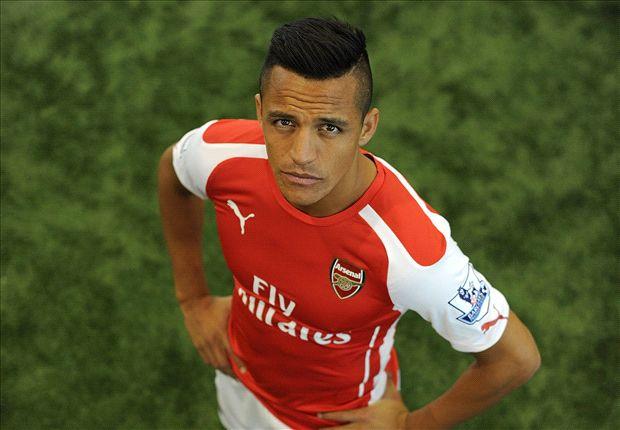 Fernandinho: Manchester City
Following a hugely impressive eight years playing for Ukrainian side Shakhtar Donetsk, Fernandinho was signed by Manchester City for £34 million in June 2013. During his first season in Manchester, Fernandinho drew attention from fans and pundits for his work rate, passing ability and blistering pace. His most notable performance came against Arsenal, during a 6-3 victory in which he scored twice. Not long after that he was named in the starting eleven for Manchester City's League Cup wining side at Wembley. As well as a fine footballer, Fernandinho is also a multi-linguist and can speak Portuguese, Russian, Italian, Spanish and English.
Sergio Agüero – Manchester City
There is arguably no bigger Manchester City legend than Sergio Agüero – scorer of the title winning goal in the final seconds of the 2011/12 Premier League season. Since joining the club, Agüero has taken Man City to new levels, transforming the club into consistent title challengers. The Argentine forward boasts one of the best goal scoring records the Premier League has seen, and has scored some world-class goals for Man City since joining the club in July 2011. His strength and vision along with his technique and impeccable finishing ability make him one of the best footballers in world football.
Alexis Sánchez: Arsenal
Despite only moving to English football in July 2014, Alexis Sánchez has already established himself as one of the Premier League's star players. Sánchez joined Arsenal for £35 million after a successful three year spell with Barcelona, during which he won La Liga and the Club World Cup, among other accolades. His career began in Chile, but Sánchez left South America at a young age, signing for Italian side Udinese – for whom he featured nearly 100 times. He was later signed by Barcelona in a deal that made him the most expensive Chilean footballer ever, before making the move to English football. Since joining Arsenal he has become a key player for the club, often single-handedly inspiring his teammates to victory.
Santi Cazorla: Arsenal
Since signing for Arsenal in 2012, Santi Cazorla has become a fans' favourite as a result of his flare and hard work on the pitch. Cazorla has spent the majority of his career playing in Spain, staring for Villarreal and Malaga before eventually making the move to English football. Highly respected for his ambidexterity, Cazorla often baffles his opposition by taking free-kicks and corners with either his right of left foot. His close-control is at times mesmerising, as he skips past defenders often a foot or so taller than him. His charm and light hearted approach to life has also won him many fans during his time in England.
Cesc Fàbregas: Chelsea
Cesc Fàbregas made the move to English football aged just 16, after struggling to break through the ranks at Barcelona. He signed a professional contract with Arsenal, and quickly became a key player for the North London side. By 2008, Fàbregas was Arsenal captain, at the age of just 21. He remained with Arsenal for a number of years, though his heart was set on a return to his boyhood club Barcelona, for whom he signed in 2011 for a reported fee of £30 million. Things didn't quite go to plan for Fàbregas though, as he struggled to cement a place in Barcelona's strong starting eleven. He eventually left the Catalan giants, again for London, though this time for Arsenal's rivals Chelsea. Since joining the West London club, Fàbregas has become the creative force behind Chelsea's early-season success, amassing an unbelievable number of assists and proving himself to be one of the world's greatest creative midfielders.
Lucas Leiva: Liverpool
Lucas joined Liverpool in July 2007 as one of Brazil's top young talents. Much was expected of him, however he struggled a lot during his early years with the club. His luck then changed on March 14th 2009, when he was forced to fill in for the injured Xabi Alonso, and played a key role in Liverpool's 4-1 win away to rivals Manchester United. Following the boost to his confidence, Lucas began to cement his place in Liverpool's starting line-up, and has held his position since. Often praised for his work rate, Lucas is a true box-to-box midfielder; one minute defending in his own half, the next minute making up the numbers in attack. Since his first cap in 2007, Lucas has gone on to feature 24 times for the Brazil national side.
Oscar: Chelsea
Oscar has adapted incredibly well to English football since his transfer to Chelsea in 2012; consistently putting in strong performances and scoring some memorable goals in the process. Having been tipped for glory since a very young age, Oscar has dealt well with the pressure of being one of Brazil's 'rising stars', and has gone on to become one of the first names on the Brazil team sheet. On the pitch, Oscar is praised for his hard work, creativity, and at times breathtaking footwork.
Diego Costa: Chelsea
A refreshing anomaly in the world of modern football, Diego Costa can be described as an 'old-school' centre forward. Costa uses his aggression and physicality to his advantage, while his technique and clinical finishing make him one of the world's top strikers. After signing for Chelsea in 2014 following a sensational season with Atlético Madrid, Costa has brought his fine form to England, netting seven goals in his first four games for Chelsea. Having featured twice previously for Brazil, Costa now represents Spain – for whom he featured at the 2014 World Cup.
Willian: Chelsea
Willian made the move to English football in 2013 after spending six seasons playing in Eastern Europe, signing for Chelsea where he soon became a fans' favourite. During an impressive first season with the London club, it was his fantastic work rate that stood out in particular. He also scored a famous goal to seal a memorable Chelsea win against Liverpool at Anfield. Willian has continued his good form into the 2014/15 season, becoming a regular starter for Chelsea. His performances at club level have seen him feature more for Brazil and earned him a place in Brazil's 23-man squad for the 2014 World Cup.
Corina Poore talks to Gustavo Salmerón, who made a unique film about...
Cello & Piano concert on June 14th 2018 - 7 PM at Burgh House...