World Cup Profile: Can dark horses Uruguay cause an upset?
In the fourth of our profiles on the Latin American, Spanish and Portuguese teams who have qualified for this year's World Cup finals, Lewis Blakeman considerers two-time champions Uruguay's chances of adding another star to the 'Celeste' badge.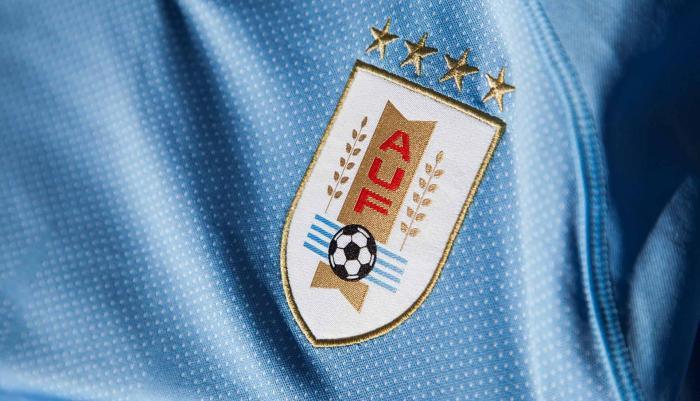 Despite its population of little over 3 million, Uruguay boasts the unique record of being the only nation in history to win twenty official football titles. The country's World Cup triumphs in 1930 and 1950, and Olympic Gold Medals in 1924 and 1928 make up the four stars on the national team badge; while an unmatched fifteen Copa América wins, and a 1980 Mundialito title take the tally up to twenty.
Having been drawn in what is arguably the most favourable World Cup group, Uruguay will be expected to advance into the second-round of the competition with relative ease. A good result in their opening game against Egypt will put 'La Celeste' into a commanding position going into their final two fixtures against hosts Russia and lowest ranked side Saudi Arabia. In the knockout phase, Uruguay will hope to avoid the stronger nations until the latter stages of the tournament, knowing that in a one-off game they have the offensive power to defeat any team.
Uruguay's quest for a third World Cup title will be led by two of European club football's most prolific strikers, in Barcelona's Luis Suárez and Paris Saint-Germain's Edinson Cavani. The two forwards have already scored a combined 60 goals for their clubs as we approach the run-in to the season. They also netted one apiece in a recent 2-0 international friendly victory over the Czech Republic – including a stunning overhead kick goal from Cavani.
The challenge for long-serving manager Óscar Tabárez will be finding a formation that can both bring the best out of his strikers and keep his side's defence stable. After a strong start in World Cup qualifying, Uruguay hit a rough patch of form, losing 3-1 in Chile, 4-1 at home to Brazil, 2-1 in Peru. In a gamble that eventually paid off, Tabárez elected to drastically alter his squad, incorporating a number of under-20 team graduates into the starting line-up. The changes offered more protection to his back four and allowed his midfield to control possession and pick out the right passes for Suárez and Cavani. Uruguay then went undefeated in their final four games, eventually securing qualification with a 4-2 win over Bolivia - during which the average age of their midfield was just 22.
With a squad lacking in international competition experience, Uruguay will rely heavily on the leadership of veterans Fernando Muslera, Maxi Pereira, Cristian Rodríguez and captain Diego Godín, who have 436 international caps between them. With Suárez and Cavani also set to feature in their third World Cup campaigns, the task of finding the perfect blend between youthful exuberance and level-headed composure will be imperative for Óscar Tabárez, as he looks to continue Uruguay's rich history of international football success.
As was the case during the 2010 World Cup in South Africa, Uruguay may well go under the radar and surprise many during this summer's showpiece. A lot relies on the form of their attacking stars and hugely underrated centre-back Diego Godín; but do not despair if you draw 'La Celeste' out of the hat during World Cup sweepstakes – they are our dark horse tip for World Cup success!
THE PLAYERS TO WATCH
Federico Valverde. Brought into the Uruguay line-up following three straight defeats during World Cup qualification, Valverde made an immediate impact - scoring a long-range strike and helping his side to a vital 2-1 victory away to Paraguay. He would then start the remaining two games, as Uruguay held Venezuela to a 0-0 draw and beat Bolivia 4-2 in Montevideo. Currently playing on loan at Deportivo La Coruña from Spanish giants Real Madrid, Valverde will hope for an impressive World Cup campaign in order to boost his chances of breaking into the Madrid squad for the coming season.
Diego Godín. Now 32 years of age, Uruguay captain Diego Godín has enjoyed an extremely successful career thus far, winning La Liga, the Copa del Rey and Europa League with club side Atlético Madrid. At international level, Godín also has a 2011 Copa América winner's medal to his name. In what will likely be his last World Cup campaign, Godín will look to use his intelligent positioning and man-marking skills to help his nation challenge for World Cup glory; while his heading ability also makes him a powerful threat in the opposition box, with an impressive eight international goals throughout his career.
Luis Suárez. 2014 LUKAS award winner Luis Suárez has gone from strength to strength since his time playing in England with Liverpool. Now at FC Barcelona, Suárez has continued the goal-scoring form that enticed the La Liga side to pay upwards of £64 million for the Uruguayan – scoring 106 goals in just 122 games. His 50 international goals make him Uruguay's leading scorer of all time, though with just nine more goals to his name than strike-partner Edinson Cavani, it will be interesting to see who ends their career on top! Strong with both his left foot, right foot and head, Suárez is a natural finisher; while his assist numbers are also hugely impressive.
Edinson Cavani. Having played in the shadow of headline-grabbing Zlatan Ibrahimović for much of his time at Paris Saint-Germain, Cavani is undoubtedly one of football's most underrated strikers. When finally given the chance to spearhead the PSG attack for the 2016/17 season, Cavani scored an incredible 49 goals in 50 games, and already has 33 goals to his name for the current season. His strength, speed, heading ability, and lethal two-footed finishing make him the ultimate forward, with the ability to single-handedly win a game for his side – something Uruguay will certainly look to exploit in tight game situations.
Cuba's natural setting, with its own historical and cultural...
From garage parties in Panamå to the awards ceremonies of Miami, how...