World Cup Profile: Mexico Look to End 24-Year Curse
In the third of our profiles on the Latin American, Spanish and Portuguese teams who have qualified for this year's World Cup finals, Lewis Blakeman looks at World Cup regulars Mexico and their chances of putting an end to the 24 year-long 'fifth game' curse.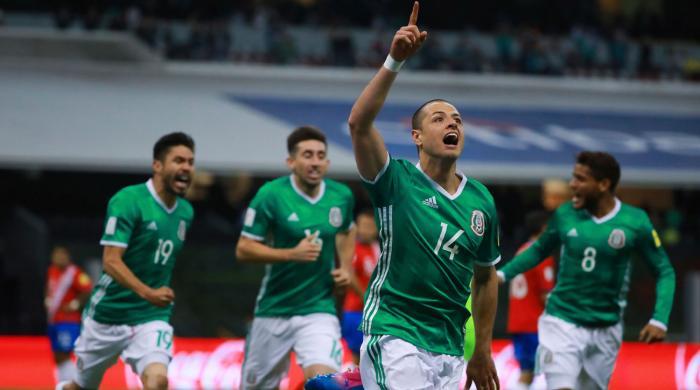 Mexico, known by their fans as 'El Tri' (The Tricolour) due to their iconic green, red and white kits, are a staple of World Cup tournaments, having appeared in fifteen of the twenty showcases since 1930. They featured in the first game in World Cup history, losing 4-1 to France; while their greatest successes to date have been quarter-final visits in 1970 and 1986 – both times on home soil.
This year's tournament sees Mexico drawn alongside Germany, South Korea and Sweden in a group they should expect to navigate their way through. Mexico's opening game against 2014-champions Germany will set the tone for their campaign, as a poor result will make for a nervy final two matches. Finishing second in the group means a likely round-of-16 matchup with Brazil, so 'El Tri' will want to do all they can to try and top their group.
Mexico have been knocked out of the World Cup in the round-of-16 stage for the past six tournaments, dating back to 1994. In what is now referred to as the "fifth game curse", Mexico have continually struggled to overcome the stronger teams in the tournament, having finished second in their group and faced-off against Argentina and the Netherlands in the past two tournaments. During a recent interview with Latino Life, Mexican football legend Jared Borgetti echoed the importance of overcoming the curse this summer.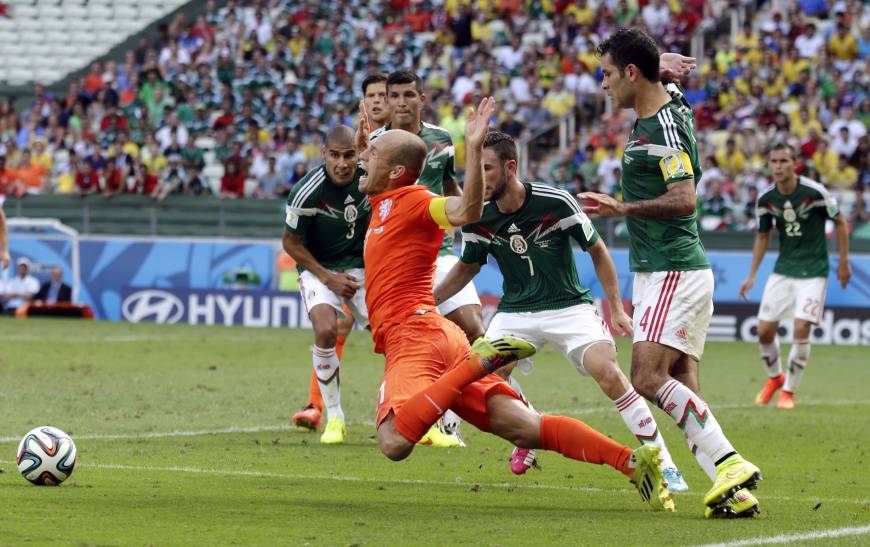 Mexico's 2014 tie against the Netherlands still leaves a bitter taste for fans across the country, with t-shirts embroidered with the slogan "No era penal" ('It wasn't a penalty') spanning market stalls from Mexico City to Cancún. With minutes left in the game, winger Arjen Robben simulated a foul inside the Mexico penalty area, conning the referee into awarding a penalty which was dispatched by Netherland's Klaas Jan Huntelaar to make the score 2-1.
If 'El Tri' are to go one step further this summer, they will rely heavily on frontman Javier 'Chicharito' Hernández, who in 2017 surpassed Jared Borgetti's record to become Mexico's top goal-scorer of all time. Since his move to West Ham in July, Chicharito has struggled to replicate the form that saw him likened to Manchester United legend Ole Gunnar Solskjær during his time at Old Trafford. However, his 49 goals in just 99 games for Mexico make him a threat against the best of defences, and his teammates will be sure to look to him for inspiration in their quest to reach the quarter-finals or further.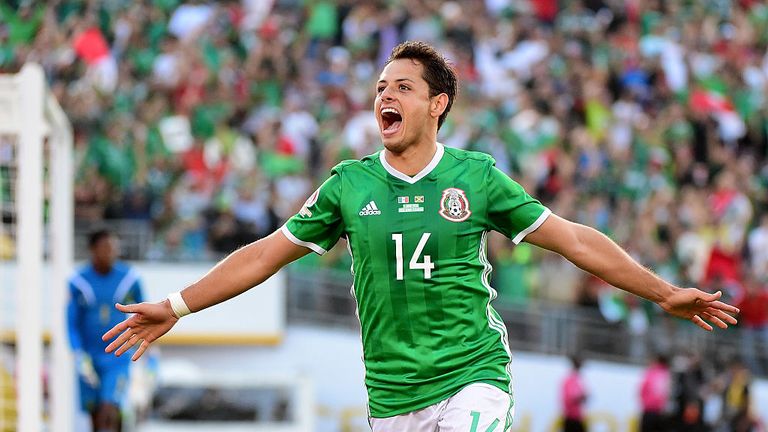 Mexico will also rely on the tactical nous of manager Juan Carlos Osorio, who takes charge of his first World Cup campaign. The Colombian guided his team through an impressive qualifying campaign, with 'El Tri' topping CONCACAF's standings and securing their place in Russia with three games to spare. Former boss Miguel Herrera may have captured the hearts of football fans across the globe during the 2014 World Cup with his unbridled passion on the sidelines; but Osorio has proven himself to be equally animated, having served a six-game ban in 2017 for confrontational behaviour during the FIFA Confederations Cup.
His side will undoubtedly go into the tournament with progression into the second-round as a priority; but a favourable opening result against favourites Germany will put Mexico into a commanding position to top their group and advance into the round-of-16 with the upper hand. Mexican fans can only hope that it is seventh time lucky for their country, as 'El Tri' challenge for a long overdue quarter-finals appearance in Russia.
THE PLAYERS TO WATCH
Guillermo Ochoa. The Mexican shot-stopper rose to stardom after two 'man of the match' performances in the 2014 World Cup, inspiring countless online 'memes' and comparisons to the great Gordon Banks. Ochoa has enjoyed a decent debut season for his new club Standard Liège - who he joined in 2017 after three years with Málaga - helping the Belgian side to playoff qualification.
Miguel Layún. The versatile full-back has grown from strength to strength since his short spell in England playing for (at the time) second division Watford. He now features for Champions League quarter-finalists Sevilla, offering cover on both the left and right side of defence and midfield. His fine crossing ability makes him a threat on the ball, earning him a reputation as an assist king.
Andrés Guardado. Mexico's veteran captain is expected to lead his side out for his fourth World Cup appearance this summer. Now aged 31, 'Principito' (The little prince) plays in a more central position compared to his former dynamic role on the left wing. His long-range shooting and threat from dead ball situations will certainly be an outlet Mexico look to exploit in tight game situations.
Javier Hernández. Mexico's leading goal-scorer has endured a difficult season in his return to English football, prompting concern among Mexican supporters in the run up to this summer's tournament. Fans will hope that 'Chicharito' will be more suited to Mexico's style of play than that of struggling West Ham, with Osorio's side looking to exploit Hernández' off-the-ball movement and goal-poaching ability. Hernández' leadership from the front will be instrumental in any success Mexico are to have, as 'El Tri' seek out that bit of magic to unlock opposition defences.
Cuba's natural setting, with its own historical and cultural...
From garage parties in Panamå to the awards ceremonies of Miami, how...