Butterfly Catching
In Madame Butterfly, the One Man Opera, the butterfly takes flight one more time as the abandoned son goes looking for his father in the US. Mexican born Ignacio Jarquin, who himself metamorphosised from Opera conductor to singer, describes the thinking behind his amazing and original show that captivated the audience recently at the Casa 2013 Latin American Theatre Festival in London.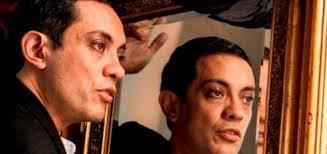 Madame Butterfly is a very famous opera, found playing in hundreds of theatres at any given time around the world. It is a very dramatic story of a Japanese-based U.S. naval officer named Pinkerton who marries a young Japanese woman, Butterfly, for convenience, then leaves her not realising that she has given birth to their son. He returns to Japan, with his new American wife. who agrees to raise the child. Butterfly asks to see the Pinkerton one more time, but she cuts her throat before Pinkerton sees her.
In Jarquin's Madame Butterfly, the One Man Opera, the story continues with the boy, 30 years later. He arrives in the United States in the hopes of meeting his father, now Governor of Georgia. The boy, now a man, wants to learn who he is as he doesn't understand anything about his past and where he belongs, but appears not to be welcome as Pinkerton is in the middle of an election. Because of his mixed race and the attitudes at that time in the southern U.S., things prove to be very difficult.
Madame Butterfly, the One Man Opera, brings together Japanese art forms with western Opera. And at it's centre is Ignacio Jarquin, a born and bred Mexican. When he was young, Jarquin went to study in Vienna. There he worked as an Opera Conductor, then moved to France where he worked for French TV, conducting and creating events all over the world, putting things together, theatre, classical music, corporate entertainment, big budgets. He also had his own opera company. He then moved to London for what he expected to be for 9 months, but ending up staying, and 12 years late he is still here. He speaks six languages.
How is it he went from being an opera conductor to being a singer?
"I decided to move around the position of things, instead of being a conductor, I wanted to try being at the other side - the receiving end of directors. So I started studying the voice and starting singing myself, started going on stage more and more, training, more training, redoing things," Jarquin says.
Jarquin's first one man show was written by Andrew G. Marshall and was a story about the Italian Opera Singer Enrico Caruso, called Caruso and the Quake. It was about how Caruso managed to survive the 1906 San Francisco earthquake. The show went to Edinburgh and had good reviews. His second, also, about Caruso, was called Caruso and the Monkey House Trial. It tells the story of how was Caruso was charged with pinching ladies buttocks.
Madame Butterfly, the One Man Opera is of a more serious nature, dealing with issues such as racism, abandonment, identity and immigration. How did the idea come about for this One Man Opera?
"Madame Butterfly is an amazing story, and we wanted to do address bigger issues that Madame Butterfly brings up. The final moment of the opera is where you see Pinkerton runing away with the child and his mothers corpse. Many people who have seen the opera wonder what happened to the child. So we show what we think might've happened 30 years later. It is like getting two stories for the price of one," says Andrew G. Marshall, who wrote the libretto.
While Madame Butterfly could easily be transposed to South America, or anywhere else touched by American imperialism, Jarquin adds that they wanted to do a mixture of East meets West, and not East understands West, or West understands East. "If we use Japanese theatre forms, our western understanding of this tragedy, obviously it is about human tragedy, human emotions."
"And for this show, we decided to get the notch higher, to get a composer involved, we were lucky to have Michael Finnissy (a famous English composer and pianist) to agree to this project. He gave us very good ideas on how to realize the musical part of the opera and how to get the balance of music and to investigate Japanese art forms," added Jarquin.
Marshall added, "in the original show, it is about the love between the husband and the wife, this time is about the love between the son and his father."
Jarquin says that his show is actually like a Greek tragedy. What happens to the mother is what happens to the son - atonement.
But how does Jarquin manage to perform a show like this, which is heavy in dialogue and character improvisation?
He says, "As a performer the challenge is that you have to bring the text, the characters, you have to sing, you have to do all this physical work.
The more things you have to do the less difficult it is. The most difficult thing is to only remember the text without moves, the more things you have to do at the same time, the easier it is to remember. We try to do a very specific kind of work. Even the movements, how many steps here to there, are calculated, integrated into the performance. Where do the eyes go? Most details have been planned. There is no improvisation."
Madame Butterfly is a very serious piece of work. though Jarquin brings a touch of humor to his show. " I have a window of five minutes to get people to laugh, as I am going to take them to a very dark place."
Is he nervous before performing? "There is little bit of a thing , the adrenaline starts to kick in and you are ready to go, it is empowering."
So what is next for Jarquin? He says that he, and Marshall, hope to take the show to Germany and Spain, to have a proper tour. "We are going to tweak a couple things in the show to create another level that I personally think can be integrated - a spiritual thing. Butterfly is not only a memory thing, but it is a spirit, in the Japanese way, where she really appears and has a grievance to resolve, which is Pinkerton having abandoned her, and the child. And as it is a one man opera, it is easy to tour."
With the use of masks, performance, physicality, and singing, with an eastern touch, Madame Butterfly, The One Man Opera is so unlike anything you will ever see at the theatre.
"I am interested in the emotional journey people go through watching the show, do they connect to the story, are they touched. That is my main interest. And this is a tailor-made show, which is a big honor to have a writer who writes with you in mind, a composer that writes for your voice, for your story, for your project. It is a great honor," Jarquin says.
CASA Latin American Theatre Festival continues until 6th October www.casafestival.org.uk
Corina Poore talks to Gustavo Salmerón, who made a unique film about...
This month's dancefloor hits by award winning Cuban DJ, Javier...