Diomedes de Jesús Díaz Maestre (26 May 1957 – 22 December 2013) 'El Cacique de la Junta'
Colombia mourns the loss of a Vallenato Legend, Diomedes Díaz died aged 56 at home in Valledupar.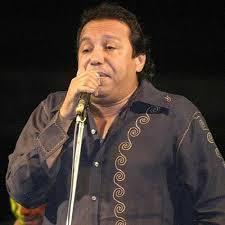 Diomedes de Jesús Díaz Maestre (26 May 1957 – 22 December 2013) 'El Cacique de la Junta'
Diomedes Díaz, one of Colombia's Vallenato legends, died aged 56 at his home in Valledupar. The artist was winner of a Latin Grammy in 2010 and died just three days after the launch of his 30th album 'La Vida del Maestro'. Despite frequent no-shows and a life fuelled at times by alcohol and drugs, Diomedes sold more than 20 million albums during the course of his career. Long signed to Colombia's Sony Music label, the CD release was perfectly timed to coincide with the festive Christmas period.
Vallenato – known for its lyrics of love, lust and rumbera lifestyle from the Colombian Atlantic coast – was certainly epitomized by Díaz during his career. A colourful character, he survived drug and alcohol addictions, a bad car accident, open-heart surgery and almost four years in prison after a female fan was found dead in his apartment.
"Porque no hay cosa mas sabrosa que abrir una nevera y destapar una cerveza pa curar un guayabo"…. (There's nothing nicer than opening the fridge and having a beer to cure a hangover) (Diomedes Díaz)
Born and raised on a small farm in La Guajira, Diomedes' talent was spotted from a young age by his uncle who made him perform at parties. He was nicknamed 'El Chivito' (the little goat) for his wobbly vocal chords. As a young man he moved to Valledupar, working as a gardener and a messenger boy for the local Radio station – Radio Guatapuri. In 1976 he recorded his first record 'Cariñito de mi vida', with Rafael Santos and Emilio Oviedo, seeing the start of his career. His Vallenato title 'El Cacique de la Junta' is a nod to his birthplace – La Junta. A title he used whilst performing at the 1977 world-renowned Festival de la Leyenda Vallenata in Valledupar, in which he finished third. This win saw him release his first solo album: 'Herencia de Vallenata'.
"Perdí la cuenta de tantas parrandas cantando y escuchando su música… Tristeza por la muerte de Diomedes" (Juanes) ("I have lost count of how many parties I spent singing and listening to his music… Much sadness for Diomedes' death)
Díaz truly rose to fame in the 1980s, a he began to release a steady stream of albums every year on his birthday. As his fame increased, so too did his partying lifestyle, notoriously cancelling concerts or forgetting to show up. In 1994 tragedy struck when his accordionist Juancho Rois died in a plane crash whilst Díaz was flying the private aircraft.
"Hay luto en el folclor con la pérdida de un baluarte, de un hombre tan grande de la música vallenata como lo es Diomedes Díaz" (Alfonso "Poncho" Zuleta) ("Folklore is in mourning for the loss of such a bastion, a man who was such a great Vallenato artist as was Diomedes Díaz")
By 1996 the star had recorded over 400 Vallenato hit songs, yet tragedy was to strike yet again after the release of his anniversary album 'Muchas Gracias' in 1997. The body of a fan, Doris Adriana Nino, was found dumped in the surrounding countryside near to his apartment. After a lengthy trial he served four out of the twelve years sentenced.
Upon his release Díaz won a Latin Grammy in 2010 for Best Vallenato album.
Father to 28 different children, his wife found him dead at home after coming back to rest after a show in the Colombian coastal town of Barranquilla.
A book which tells the story of the Amazon and its ports-towns near...