Dutchman in da Latin House
We caught up with the Dutch Latin House Super DJ behind tracks such as "Step by Step", "Vem Rebola" & "Canoa."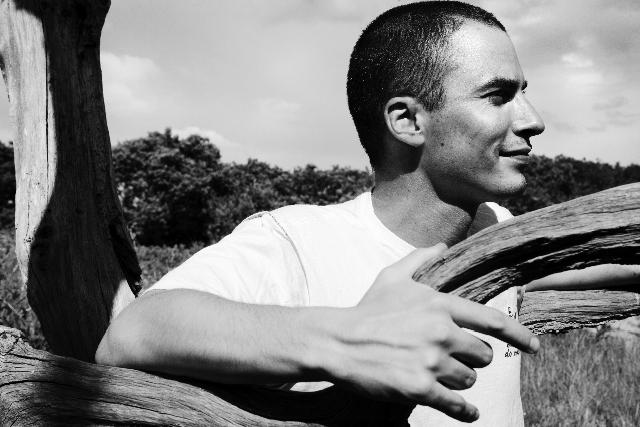 How did you first get into music? Where are you based now and when did you start producing?
I started playing classical piano when I was about 8 years old. Years later I got interested in electronic music, I released my first single in (I believe) 1994, the track was called Pangaea and to be honest not much happened with it. :)
Since then you've released tunes on a number of different labels, can you describe your sound and what you are trying to achieve?
The last 5 years I've been focussing on the 'Gregor Salto sound' which is a mix of Tropical, Latin & Soulful grooves mixed with house and sometimes electro rhythms. I actually want to make music that makes me dance, grooves that inspire me and make me happy but that also work well in a club.
This will be your debut set @ Nightowl. Are you looking forward to it and what do you think the British club crowd will be like..?
I'm really looking forward to it. To be honest I have no idea what the Britsh club crowd will be like, but over the years I've had very good reactions from UK djs, producers and clubbers so I think its going to be fun! :)
Do you have any secret weapon tracks, edits or remixes and are there any records that will definitely be in your box?
Well, I'll definately drop some new stuff from myself and also from the other artists on the labels I represent. Most people don't know that besides djing and producing I'm managing director of Dadadam which is home to labels like Sidney Samson's Samsobeats, my own G-REX, Leroy Styles' Afrazoo and Franky Rizardo's Rizardo Records. Those labels focus on different niches in the dance market so there's always something new for me to play, whether big room and banging, or intimate and soulful.
Do you have a clubland residency? And have you played any festivals, ibiza etc..? What are you favourite clubs to play at? And why?
Well in Holland there are some places I play at quite regularly, but I choose not to have a residency because I don't want to be obliged to play in a club when my diary is full enough as it is. The Dutch market is big, every month i have between 20 and 40 gigs in different places. Some of them in the big city clubs, some of them in countryside festivals and discos. Right now I think my favorite place to play is Bloomingdale on the beach near Amsterdam, because in the summer this is the place everybody goes to on sundays. The place is always packed and the party is always on!
I've played in Ibiza only once, at El Divino. However the best gig I had in a long time was in April this year in South Africa. The crowd was soooooo nice, I was there together with Chappell, the singer on our track 'Your friend' and we almost felt like Elvis there. Heavy!
Do you have any favourite tunes that you've produced?
I've always been vary diverse in my productions I think. Right now I've got 2 tracks in Beatport's top 100. "Canoa" with dj Gregory is a deeper latin house track with a brazilian vocal, and "I'll be there" with Afrojack and Jimbolee which is a banging club smasher with Jamaican vocals. I've done so many different things with musicians and producers from all over the globe that it's really impossible for me to point out a favourite.
Has the digital revolution helped you take off and what do you think of the music industry right now?
Well I really have mixed feellings about it. As a label owner I've seen revenue being reduced a lot, apart from that i see that nowadays everybody who thinks he can program a drum computer and has a release online is a producer.. there's a lot of good tracks out there now, probably more than before. But there's a hell of a lot crap out there too and i think the digital revolution has contributed to that a lot :)
On the other hand as a producer and dj i think I've benefited a whole lot from the digital developments. Before I would get frustrated because my vinyl distributor wasn't selling my records to the right shops. Nowadays i just have to make sure people that might like my sounds get to know me and then they can find my music all over the web, whether on the various music portals or on youtube etc. that's cool and i really notice that especially my international career has gotten a boost from this.
What are your plans for the the rest of the year in terms of... remixes?
I probably won't do many remixes this year 'cause of the lack of time I have, however, I just finished maybe my last 2 for 2010. I did 1 for Mastiksoul and 1 for a Portuguese rock group, that track's called leva me dancar.
...Releases?
Yeah, from September till December you can expect at least 5 more releases from me! In 2011 I hope to finally release my first album.
...Gigs?
Well, apart from keeping on crossing through my own country and flying around Europe i'll probably go back to Africa and perhaps Asia.
Anything fun or wacky that we don't know about you? Crazy hobbies etc?
Nothing much, I just work a lot and try to do my best to keep on growing :) Music 24-7
Catch Gregor headlining Nightowl at Pacha London on August 21st, for more info visit: http://www.thisisnightowl.com
FREE MIX From Gregor Salto: http://www.thisisnightowl.com
Corina J Poore marvels at an enchanting documentary about the...
Discover the Latin history of Hollywood, as we turn the spotlight on...