Where to see the Semana Santa in Spain
Few countries in the world take their Easter celebrations quite so seriously as Spain, one of the most popular celebrations is Semana Santa. Strange as it may seem, this staunchly Catholic country reflecting on crucifixion and resurrection, turns into a fabulous spectacle that you won't find on this scale anywhere else in the world, except perhaps Guatemala.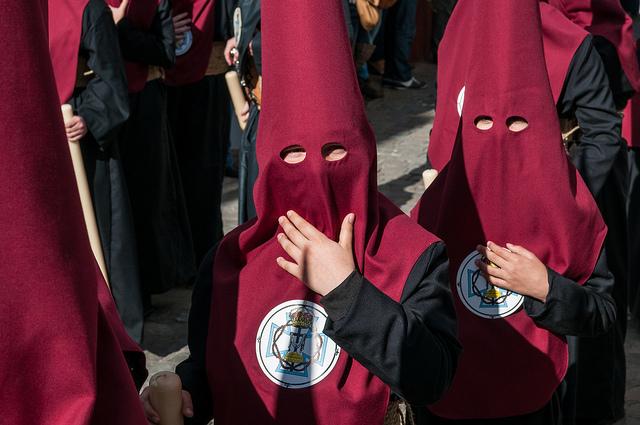 The festival takes on its most extravagant form in Andalusia, most notably in Seville, and in Malaga. In Seville, the celebrations begin a week before Easter Sunday, with lavish 17th-century floats bearing statues of Jesus and the Virgin Mary forming the focal point of processions through the streets. The costaleros bear the weight of these incredibly heavy floats with pride, paying homage to the suffering of Jesus. The floats are accompanied by the pointed hat-wearing penitentes, who walk alongside in repentance of their sins. It should be noted that while the outfits resemble those worn by the Ku Klux Klan, they have no association with the organisation. These hats are worn for positive religious reasons.
Throughout the week, pregoneros tell the story of Jesus' crucifixion while saeta singers lament his passing. Cofradias work tirelessly to prepare every last detail of the annual celebration, leaving nothing to chance. The importance of this religious festival is also reflected in the clothes worn by the attendees. Women put on their best dresses and polish their heels, and men dust off their finest tailoring for the occasion. With the Semana Santa rites dating back to the 14th century, these rituals are time-honoured, respected and very much a part of the city's identity.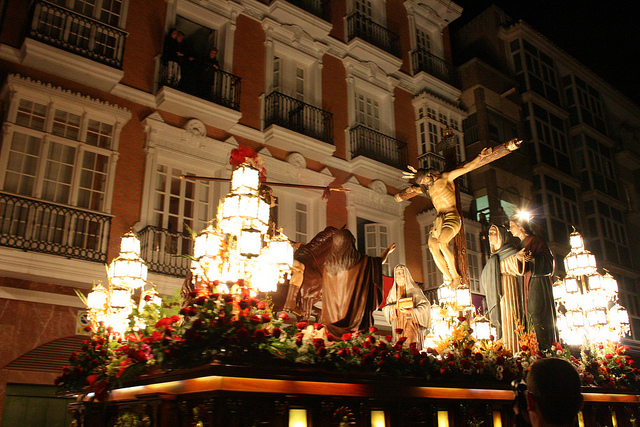 While Seville arguably presents the most lavish of Spain's Semana Santa celebrations, some Spaniards will tell you that the true form of the festival can be found in Castilla-Leon, particularly Zamora and Valladolid, and also Salamanca, Avila and Segovia, which are also worth considering if you're considering taking in this holy festival. For those who are undecided as to whether they will enjoy Semana Santa, the accompanying crowds and potentially inflated prices, Madrid is a good option. Not only is it easier to find cheap holidays in Spain's capital, Madrid is an easy car journey away from Toledo, which has its own version of Semana Santa, making it easy to dip in and out of the pomp and ceremony if you choose to stay in Madrid.
In Toledo, celebrations begin on the Thursday two weeks before Semana Santa. Castilla-Leon begins its celebrations two Fridays before, while in Andalusia, it all starts one week before Semana Santa. To make the most of this special time in Spain, look for holidays that begin in Toledo, travelling on to Castilla-Leon and finishing up in Andalusia.
For cheap holidays in Spain and visiting of the major hubs for this very special Easter celebration don't forget to look for the best deals in the many websites available.
Images by Michal Osmenda and Fernando Ortuno under a creative commons licence.
Corina Poore talks to Gustavo Salmerón, who made a unique film about...
With a name like Che Sudaka, you can't help but be curious. We...