The Future of Latin Music?
While Venezuela has always been the land of opportunity for Colombians, one of Venezuela's most successful new musicians and innovative producers, has gone the other way and is coming back with some sounds that are rocking the Latin music scene. Jose Luis investigates...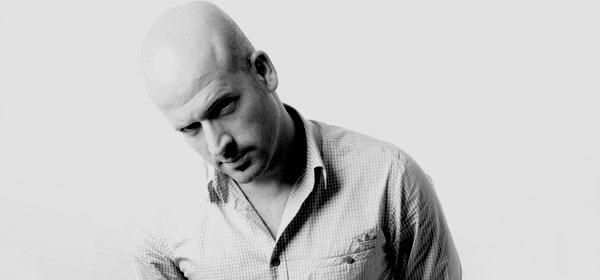 Since some marketing hack unleashed the 'Urban Latin' brand - Reggeaton and Latin Hiphop to you and me - Puerto Ricans and Dominican producers have been takeing centre stage. But, arguably, it is further south in Colombia and Venezuela where the future sounds are being cooked, throwing away the washed out reggaeton/dembow formula and bringing a new wave of sounds.
Venezuelan DJ/Producer MKC is at the forefront of this movement. Now based in Colombia he is one of the most exiting talents around and has just released his latest project Caribbean Swagga, mixing cumbia, Champeta, Vallenato, Merengue and salsa with Reggaeton, Dancehall, Dubstep, Drum and Bass and English electronic music….the result: a bomb of fresh, original and exiting sounds!!Being at the forefront ourselves, LL just had to have a chat with him!
LL: How did you start with music?
MKC: Since I was a child I've been around music. My maternal grandfather would play accordion, organ, and bass. When I was 8 I started playing trombone at the school band then I began playing tenor sax and bugle. When I turned 15 got hooked on electric guitar and afterwards started playing bass at a small cover band. When the rave scene started in venezuela I was hooked on Electronica and mostly listened to drum and bass, breakbeats, goa-spichodelic trance and started "producing" Afterwards I turned to producing hip hop and founded "4to Poder" (Venezuela's most commercially successful Hip Hop crew) from then on, started surviving as a musician!
LL: After the success you found in Venezuela, why did you decide to go and live in Colombia?
MKC: Coming from a mainstream hip hop band in Venezuela (4to Poder), I was a bit tired of producing hip hop and felt that had reached the apex of what could be done in the country and needed more. Apart from that, Venezuela was becoming really insecure and I didn't feel safe going around with all the equipment we have to carry. I had a good relationship with Red Bull Colombia and decided to go on an adventure. I also considered at the time that Colombia was an interesting musical epicenter with all the Cumbia and music from the pacific and I wanted to be influenced by these styles in my productions
LL: How do you compare Colombia with Venezuela in terms of music scene, creativity, jobs in the industry?
MKC: Being an Immigrant in any country is very difficult at the beginning, when I moved I had to start from zero. Colombia is a land of opportunities! It is very different socially from Venezuela even though it shares common ground. Musically it is very diverse, and this new world/tropical bass is evolving into an established movement which I feel in Venezuela is way behind.
LL: Who do you find interesting regarding new music proposals coming out South America, not necessarily urban…
MKC: Bands such as Radio Rebelde, Systema Solar, Choc Quib Town, Sr. Mendez, 2Irie, Bomba Estéreo,
LL: Tell us more about Caribbean Swagga
MKC: Caribbean Swagga is my latest project, it is a fusion between Caribbean sounds and English electronica, where you can find mixtures Champeta, Bassline, Drum &Bass, Merengue, Cumbia, Salsa, Bachata, Reggae, Dance Hall, Dub, BreakBeat, Papayera< Hip Hop and Rock.
In this album there are collaborations with Latin Grammy Award Winners Choc Quib Town and Sr. Méndez as well as other latin artists such as Jiggy Drama, Radio Rebelde, Itagui (Locos Por Juana), Onechot, BlanquitoMan, ObieP, 2Irie, John Black, Mosco Fly (Dub Killer Combo), Rocca (3 Coronas), Seo2 (Chile), Mc Nauck.
LL: who would you like to work with, that you haven't had the chance yet?
MKC: I would like to record on my next singles with Oscar D'Leon, Magic Juan, Julio Voltio, South Rakkas Crew, Diplo, Mc Gi, Toddla T, Laddy Chann
LL: Future projects, productions?
MKC: Release more singles, Shoot the videos of the remaining songs of the album and rule the world!!! muahahahahahahahahahaha
Corina J Poore marvels at an enchanting documentary about the...
The former Buena Vista Social Club™ frontman Eliades Ochoa makes his...
Ana Victoria is an Afro-Colombian biologist who will be ordained as...