Latins in London - The Photographs of Julio Etchart
Julio Etchart first arrived in the UK from Uruguay in the 1970s and has worked as a photojournalist for the national and international press ever since, winning prestigious prizes such as World Press Award, First Prize, for his coverage of global environmental issues. In these wonderful photos, Julio celebrates with us Latino Life in London in all its diversity...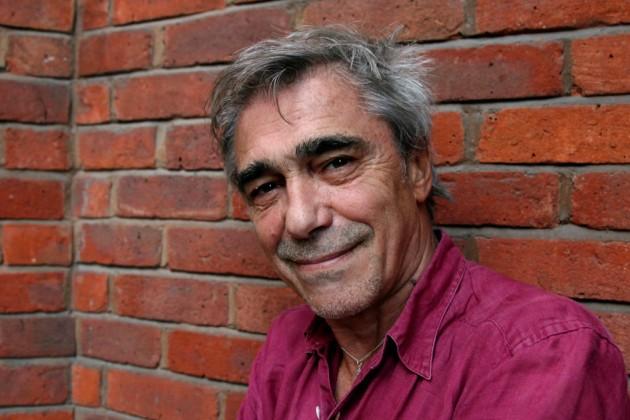 Julio has been documenting the social and cultural life of the London Latin American community throughout his career, and has edited an impressive set of images that span a period of thirty years, from the early 1980s till the present day.Here he guides us through his recently exhibited work - Latins in London.
The Tango Salon
I took this set of old fashion tango pictures for the promoters of the Bloomsbury dance rooms, a lovely venue with 1920s feeling. I used a set of lights add extra depth to the scene.
Cuban make up
Subtle light coming from the window of the Vortex Jazz bar in Gillet Sq. makes this simple picture stand out. it was part of the Cuba 50 festival organized by the Cuban Solidarity Campaign and the Barbican held a Cuban festival in the heart of Dalston, to much acclaim.
Couple with newborn baby in hospital
This photgraph goes together with the funeral below. Two of the early photos of Latins I took in London, back in the early 80s. The Chilean community was the largest one then, before the mass arrival of Colombians. These are old friends who came as exiles from the Pinochet dictatorship, whom I first met in the 1970s. Life and death. The sadness of the funeral of an old comrade who would never see his country free again against the joy of a holding a firstborn in your hands.
Festival dancers
The colour here is great, late afternoon sun hitting across the group of dancers
Funeral in black and white
Los Van van playing at the old Hammersmith Palais
What a great, hot crowd greeting this legendary Cuban salsa band!. But the event is also significant because it was the last gig at the venerable old Hammersmith Palais, probably one of London's most charming clubs, before developers closed it down.
Salsa class in Black and white
This is the first salsa class in London in the late 1980s, run by Xiomara in Islington. A steady flow of Colombian immigrants made salsa popular among Londoners.
Vuvuzela woman
I was covering the start of the 2010 World Cup at Trafalgar Sq. and there was a fantastic atmosphere. Two fun-loving nations: Mexico vs South Africa represented by their vibrant London diaspora. I picked this one of the Mexican lady blowing the vuvuzela as the best of the lot.
You may see more samples of Julio's work and purchase prints from the exhibition by visiting his website:
An Ethnography of the Peace Community of San José de Apartadó,...