Favourite Quotes from our Favourite Latinos...
Sofia Vergara, Mitt Romney, Dilma Rouseff, Carlos Tevez and George Lopez among the gaffers this week.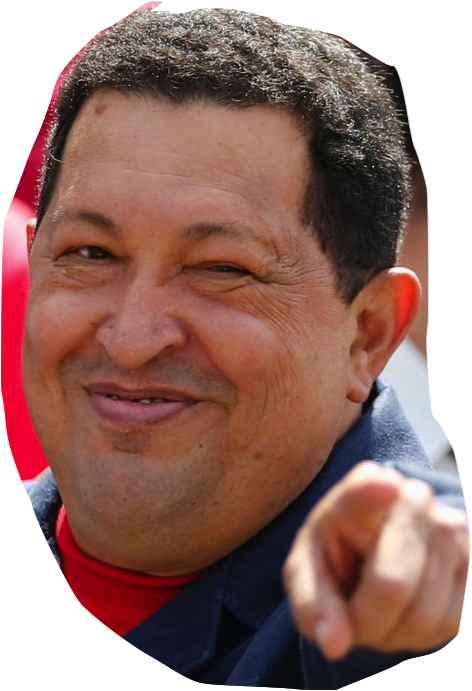 We have dedicated this section to the fond memory of President Hugo Chávez being told, mid-rant, 'Why don't you just shut up?' by the King of Spain. Latinolife celebrates the gaffe, the rant and the good 'ole plain-speaking...life would be so boring without them!

"My father was born in Mexico. But he was unfortunately born to Americans living in Mexico. Had he been born of Mexican parents, I'd have a better shot of winning this (election). ….I mean, it would be helpful to be Latino."

US Presidential candidate Mitt Romney has a strange way of empathizing with Mexican workers

"Whoever thinks God is Brazilian can be sure of one thing: he emigrated."

Brazilian Author Ziraldo puts a damp squid on national pride

"It was supposed to be an Asian girl, so when I read the script I said, 'How am I going to convince John Singleton that what he needs is a crazy Latin woman?' But I did. I got lucky."

Sofia Vergara talking about getting her role on Modern Family

"I am a tough woman surrounded by soft men."

Brazilian President Dilma Roussef ignites imaginations around Brazilian masculinity

"When we got married, we agreed on a boy for me, and a girl for you. Mine's upstairs sleeping. Good luck with yours!"

Mexican-American comedian George Lopez reveals Latino family philosophy

"I wear what Nike gives me without any problems."

Cerainly no angst in that department then, Carlos 'if-it's-free-I'll-take-it' Tevez
In his film X500 (2016) Colombian-Canadian director Juan Andrés...
There is still a commonly held view that 'Day of the Dead' is Mexico'...