David Bisbal's Fantasy Island Tracks
If you were stranded on a desert Island, which tracks would you absolutely need to have to get you through those times of loneliness and despair? Man cannot live on sun and fish alone right? Our castaway, Spain's biggest popstar, David Bisbal, puts in his request for musical salvation...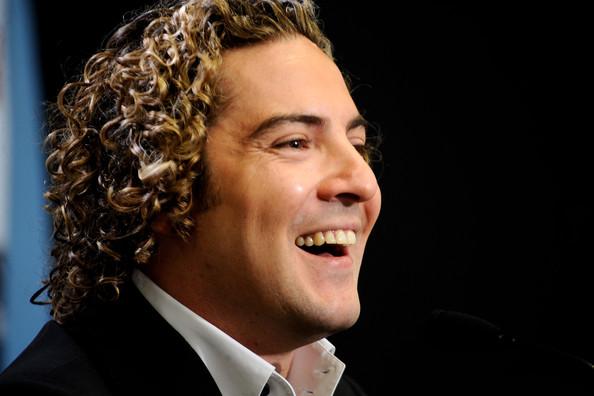 It was a very good year - Frank Sinatra
"I started becoming familiar with Sinatra as an adult. He's a maestro and went through so many experiences in his music and life so I admire him a lot. He was also a real character and had a complete personality of his own."
Si Fuera Ella – Alejandro Sanz
"This is a song that has contributed a lot to my career. It's a very difficult song to sing, and requires a big effort to sing it well. I've alsways loved to sing this song in concert and still performing it now, is a big challenge for me."
Para que tu no llorea - Antonio Carmona and Alejandro Sanz
"I love the words to this song. It's about immigrants who are trying to survive and the struggles theyhave to endure, the sacrafices and hurdles they have to overcome. Antonio Carmona is a genuis and this is a sublime example of flamenco pop."
Mientes - Camila
"Again, an amzing song by one of the best Latin American bands to come out of these last years. They have a particular way of interpretting their songs which is rally special"
Quisiera ser un Pez (Burbujas de Amor) - Juan Luis Guerra
"I'm trying to choose different arts and styles but I have to say that there are few who have defended latin culture and music in the way that Juan Luis Guerra has, and he has composed some of the finest melodies ever.I respect him so much...he learnt to play music in the US, graduating from Boston. But went back to his roots and became famous singing the music of his country and his heart. The songs he's conposed generate a n unparallelled feelling, for me."
Gwendoline - Julio Yglesias
"As a composition this one is an absolute beauty, it has a very particular timbre and how Julio sings it is simply marvellous. It's very flamenco but has a gospel chorus, so it was very special for its time and its still special."
Homeless - Leona Lewis
"Well, like me, Leona was discovered throgh a reality show, so I can identify with her. But she's grown into a global star entirely on her own merit. She has the most amazing voice, she can do anything she wants with it and it seems totally effortless when she sings. She's a natural. I could have chosen other artists such as Adele and Tom Jones who I also like, but this is a great song also."
You are not Alone - Michael Jackson
"He is an artist that was the future from when he started all those years ago, he experimented with music so much and was always ahaed of the game. This is one of my favourite of his songs, showing his sensitivity and loneliness at the same time"
Viva la Vida - Coldplay
"This group is huge and the song is like the soundtrack to a whole generation. It's a feel good anthem that gives thanks to life and I love it for that."
Esta Ausiencia - David Bisbal
"I don't like to listen to my own songs in general, but I guess if I was on a desert Island I'd have to take something to remind myself what I used to do right? So I would choose this one"
David Bisbal is performing at eth Royal Albert Hall on Wednedsay September 26th. Click here for more details
Cuba's natural setting, with its own historical and cultural...
From garage parties in Panamå to the awards ceremonies of Miami, how...