SPAIN'S CULTURAL ARMADA IN LONDON
You'd have to be deaf not to notice the huge influx of Spaniards to London in recent years. Nowhere was it more evident that at this year's Latin US Awards, which witnessed a huge Spanish participation and success. Here we celebrate Spaniards in London, and their unrelenting entrepreneurial creativity, with a guide to the best of Spanish places and people in London.
by:
Kinga Zaczkowska and Amaranta Wright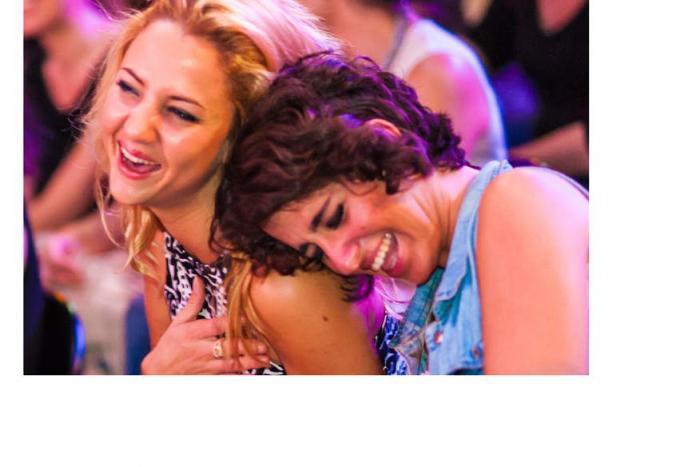 You only need to spend a few hours walking the streets to get a sense of London's Latino boom. This year Spaniards and Latin Americans became officially the largest language minority in London. No insignificant contribution to this phenomenon has been the recent wave of Spanish immigration; young, educated people in their twenties forced to leave Spain due to the economic crisis that began in 2008 and goes on, with unemployment rate for under-25s at 56% in August 2013.
Last year the number of Spanish workers registered in the UK increased by 42%. And now it is estimated that over 250.000 Spaniards live in London.
For Londoners it means more tapas, more music - from flamenco to electronica - more jamón and, above all, more lively, positive, hardworking, people full of ideas, wanting to show their talents and skills in a new enviroment, and infuse UK society with their creativity.
The entrepreneurial dynamism simmering under London's surface revealed itself in the plethora of Spanish nominees and success of Spaniards in this year's Latin UK Awards. While Spaniards in Spain may not identify themsleves wth Latin American immgrants, in London their common language, brings the communities together in a unique way.
As Rafael Amargo, the Spanish Flamenco star who stole the show at this year's LUKAS gala ceremony said: "It's just a great excuse for Latinos and Spaniards to come together and celebrate our cultures and our achevements."
So, in the spirit of this celebration, we introduce the Spanish places to enjoy and people to watch in London.
5 MUSIC ACTS TO WATCH OUT FOR...
1. Jonathan Espinoza
The Madrileño's tracks hit the top ten in the UK Club Breakers and Cool Cuts charts in 2006, and have kept reaching the top 15 dance charts in the UK and US ever since. Having cooperated with Sandy Rivera, Booty Luv, Joy Malcolm (Moby) Tara McDonald (Armand Van Helden), Jocelyn Brown, Angie Brown and others, in 2010 Jonathan finished his long awaited first solo album SUROH, a rich mix of flamenco, house and cinematic music. He shows no signs of slowing down.
2. Javier Moreno
It's hard to believe that a man, a guitar and a stomp box can make a crowd dance so crazily. Born in Barcelona from a Catalan mother and Andalusian father, Javier is an exceptionally talented musician and winner of a 2014 LUKAS Award for Vocalist of the Year. He has released three albums: Un tesoro en el silencio (2008), EP Bad Woman (2010) and La Rumba del Emigrante (2013).
3. Fernando's Kitchen
Born in Argentina, Spain, Greece, Italy and South Africa, and united in London, Fernando's kitchen is one of the few independent foreign bands that can easily sell out a 1,000 capacity venue in London. Using Spanish guitar, double bass, oud, cajon, vocals, percussion and trumpet, their unique fusion of Flamenco, North African, Latin sounds, and exceptional talent has gained them a significant global fan-base.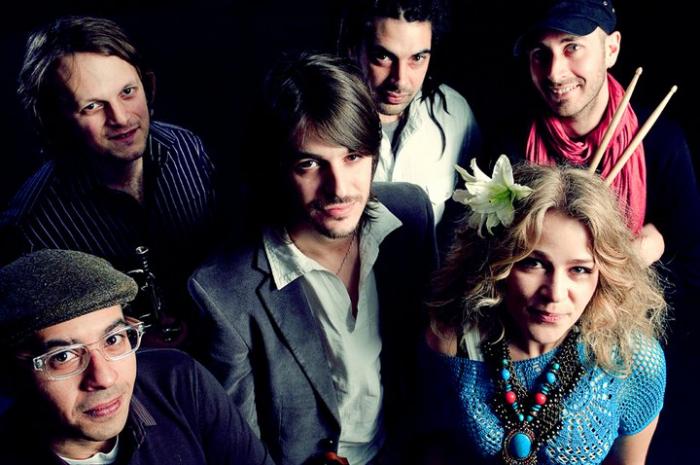 4. Ruth Lorenzo
At the age of sixteen Ruth started touring around Spain with her rock band. In 2008 she reached the live finals of The X Factor UK, where her sassiness got Simon Cowell sizzling under the collar with her breath-taking performances of Bon Jovi's Always or Bob Dylan's Knocking on Heaven's Door. Since then, Ruth has released various singles such as Burn (2011) and The Night (2013) and tours regularly throughout Europe.
5. Belén Arjona
Recently nominated for a Latin Grammy for Best Rock Album, Arjona has been playing the guitar and compose songs since she was 13. In 2003 she recorded her first album O Te Mueves o Caducas which gained her a huge fan base in Spain. In 2010, soon after moving to London, she created a band called Bel and the Boy with John Lanigan, before going solo. Belen is currently recording a single with Arctic Monkey's engineer, Mike Spink
5 SPANISH THINGS TO DO IN LONDON...
1. LONDON SPANISH FILM FESTIVAL
Since its first edition in 2005, the London Spanish Film Festival has established itself as a window to the best contemporary cinema from Spain, from established directors as well as new young directing talents.
http://www.londonspanishfilmfestival.com
2. ROCK SIN SUBTITULOS
Rock Sin Subtitulos is the UK's biggest promoter of live Spanish music; since 2008 bringing artists to feed the new generation of Spaniards in London. The concerts are usually followed by a Mega Spanish Party; the place you need to be if you feel like partying in Madrid or Barcelona for a night.
http://www.rocksinsubtitulos.co.uk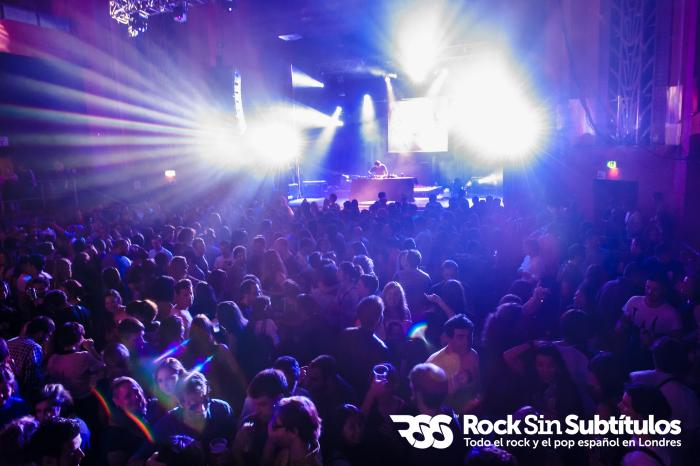 3. DIA E
Once a year on June 21st the Cervantes Institute in London, simultaneously with its branches in 77 other cities, opens its doors and invites everyone to celebrate Spanish culture and language. An all-day free family event of cooking workshops, food tasting, kids games, taster Spanish lessons, live music and dance performances.
4. PELUCAS Y TACONES
This bimonthly LGBT party with a Spanish twist has been enjoying huge success for nine years, with its blend of pop and electro music from the best Spanish DJs and live bands. Each night has a different theme, so expect spectacular decoration and fancy dress.
http://www.concretespace.co.uk
5. CARNAVAL DE LA COMEDIA
London's first comedy club exclusively for Spanish-speakers invites famous Spanish comedians such as Goyo Jimenez, Santi Rodriguez "El Frutero", Joaquin Reyes, David Guapo, to perform their comedy here in London.
http://www.elcarnavaldelacomedia.co.uk/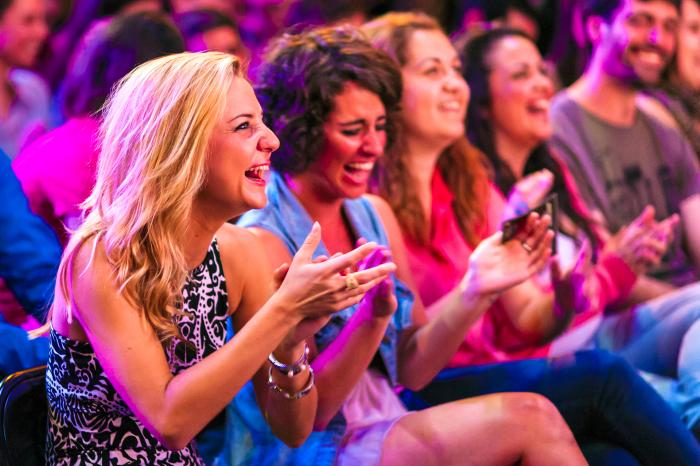 5 MOVERS AND SHAKERS IN LONDON...
1. Omar Allibhoy
Strangely dubbed 'the Antonio Banderas of Spanish cooking' by Gordon Ramsay, the maverick chef with wild hair and scruffy beard, actually looks more like Che Guevara. He trained with Ferran Adrià and worked at Gordon Ramsay's Maze before opening two restaurants in Westfield Shopping Malls. Omar's Tapas Revolution – the name of both his restaurants and a recently published cookbook – is set on getting Brits to cook Spanish at home. He appears frequently on UK TV screens with or without Ramsay.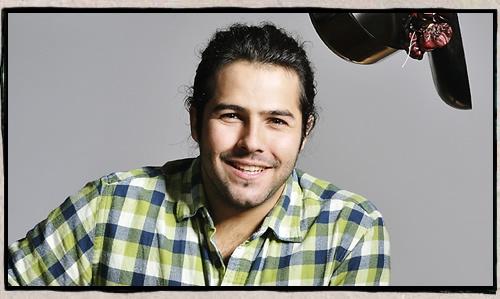 2. Patricia Israel
Wherever there is a Spanish event, you can be sure Patricia is there with cameraman in toe, recording and tracking the Spanish jet-set in London. Her website Genteventos promotes Spanish people and events, and has become the narrative for everything Spanish that is happening in London.
3. Jose Sol – Spanish Ham Master
Very possibly the UK's most popular Spaniard, his every facebook post gets about a million likes. Whatever the event, if it has a Spanish theme, Jose will be there carving his ham and pouring out his passion for it. He was the first to carve at the Royal Albert Hall and even introduced his jamón to Old Trafford. Next stop Buckingham Palace. The Ham Master's huge amount of public votes earned him runner up as business personality of the year, single-handedly beating several large companies.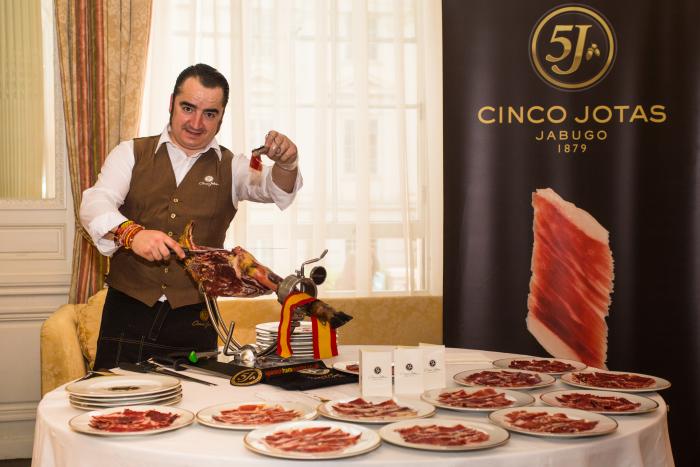 4. Ignacio Morillas - Paredes
Mover and Shaker extraordinaire, Ignacio knows anybody and everybody Spanish in the UK. By day a dual-qualified Spanish lawyer and English solicitor with an a legal practice at Colman Coyle, he spends every other second pumping blood around the Spanish community in London by connecting everyone, which is probably why he was named one of the 50 people you should know in England by financial Spanish Newspaper Expansion. Ignacio is a member of the executive committee of The Spanish Chamber of Commerce in Great Britain and is currently thinking of entering into politics in his local borough of Camden. Viva España!
5. Gaizka Mendieta
Out list wouldn't be complete without a Spanish footballer. Gaizka Mendieta was a talented midfielder for Valencia and later for Middlesbrough, helping it win the FA Cup, and played a World Cup and European Championship for Spain. Retired and having remained in the UK, Mendieta is now a pundit for Sky Sports and on Revista de la Liga.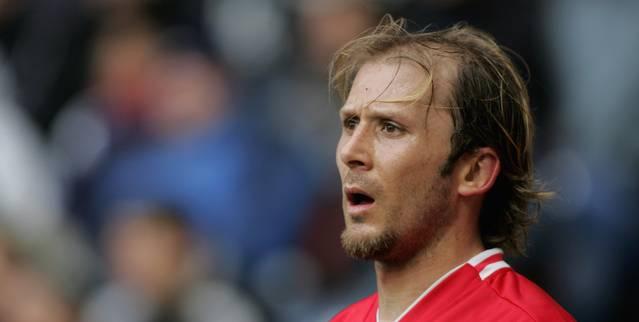 5 SPANISH PLACES TO EAT...
1. Three O Two
Located on the first floor of the H10 London Waterloo Hotel in SE1, it takes quiet a stretch of the imagination to believe that there is a hidden Spanish treasure to be found. And yet a gastronomic treasure there is; it's architect David Obejo creating an impressive and innovative a la carte menu which won a LUKAS for Spanish Restaurant of the Year.
2. El Parador
Just around the corner from Mornington Crescent underground, is Camden's local Spanish favourite; a bustling, family run tapas bar with very friendly professional service and excellent value, tasty food.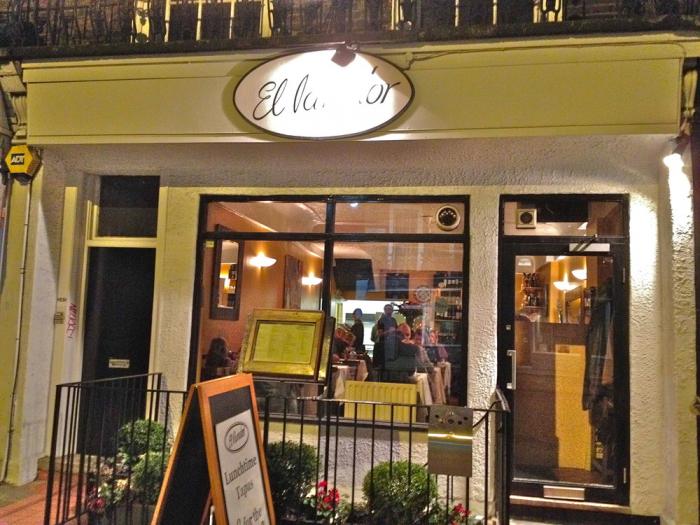 3. Brindisa, London Bridge
Near the main entrance to Borough Market, this small tapas bar has some delicious items on offer. It's a long established favourite that continues to live up to its excellent standards.
4. Tapas Revolution
The brainchild of exciting young chef Omar Allibhoy, whose mission is to bring Spanish food to the British masses and make it as common as Italian. Despite the soulless surroundings of the Westfield shopping mall, the friendly staff try their best to help you shut your eyes and think of Spain as you sit at the 40-seat counter tasting inventive and delicious tapas
5. Iberica 195 Great Portland St, London W1
On two floors of ample and bright space with floor to ceiling windows, modern creative design effortlessly meets traditional Spanish culture. Iberica's largely Spanish staff is impeccably well-mannered and attentive without being overbearing and are well trained to know and respect what they are serving.