Hustle and Grind in the Mexican Music Scene
Struggle is the name of the game in Mexican music, but the creativity and innovation keep flowing with eclectic genres and fusions blossoming from the land of the Aztecs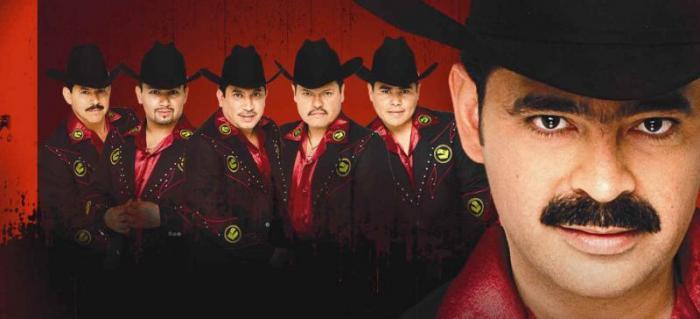 Mexican football and Mexican music are on a parallel path, according to Mexican Urban Music DJ Toy Selectah. "Take Mexican footballers, they're hustling really hard right now to make it; to play games and score goals. I mean look at Chicharito joining Manchester United." While Javier 'Chicharito' Hernández, the Guadalajara 'Chivas' star, recently became a national sensation after signing for Manchester United in April, Toy remains optimistic that Mexico can successfully export its music as well as its football.
Toy Selectah, who made his name as the Mix-master wizard of Control Machete, Mexico's most succesful Hip-hop outfit to date, is convinced that Mexico's recent bad publicity - the spiralling drug wars, a faltering economy and last year's swine flu epidemic - has galvanised his compatriots to triumph over adversity, whatever their occupation.
Border Issues
"In the last 15 years, there have been so many Mexicans and Latinos migrating to the States, but they want to keep a connection to their home and to their culture. They want their own entertainment, and we're seeing this in the popularity of Mexican music, film and even food." With this booming Hispanic demographic in the US, Spanish-language artists have achieved increasing Stateside success, without having to conform by adopting English lyrics. Toy remarks, "We've been seeing real development in Mexican and Latino culture in the US since I started out with Control Machete. It's interesting how culture has been developing, and now we have new ways of life and a more modern Mexican culture."
California in particular has become home to many Chicano bands fiercely proud of their Mexican identity. Los Lobos andOzomatli's Mexican roots shine through in the former's hugely successful bluesy rock formula, while Ozomatli offer a diverse blend of rap, metal, jazz, funk, salsa, cumbia, reggae and world music, with politically conscious lyrics delivered in both English and Spanish. Their founding members included Cut Chemist and Charlie 2Na, who later went on to form the Hip-hop superstars Jurassic 5.
From Mexican 'Alternative' to Urban Mexican
Over the past two decades Mexico has hosted a vibrant music scene, producing an eclectic array of international success stories. Many of today's artists have embraced modernity, whilst retaining a distinctly Mexican Mariachi edge. Between them, Molotov, Café Tacuba and La Maldita Vecindadcomprised the holy trinity of Mexican alternative rock in the 1990s. With their heavily-politicised Spanglish lyrics and funky but aggressive rap-metal assault, Molotov emerged as Mexico's answer to Rage Against the Machine. Café Tacuba updated Latin rock by combining it with indigenous folk influences, punk and electronic music, while La Maldita Vecindad oversaw the birth of the Mexican ska scene.
Yet with these established artists increasingly inactive in recent years, the emphasis has shifted further from rock towards Reggaetón, Hip-hop and Electronica. Antonio 'Toy Selectah' Hernández has been at the Mexican centre of this Urban Music revolution. Toy first achieved fame as the mix-master wizard for Monterrey's 'hip-hop en español' pioneers, Control Machete. As their DJ, Toy created a new hybrid style, mixing Mexican soundscapes with contemporary urban rhythms. The group are best known for the track 'Sí Señor', which received worldwide exposure on the soundtrack to the international box office smash 'Amores Perros.'
Toy recalls the rise of Urban Latin from the Mexican side, "Urban Latin music had been developing since the 1990s. While Reggaetón was spreading in Puerto Rico, in Mexico we had Control Machete and the Hip-hop era, along with Merengue in Latin America. Then ten years later it exploded as big corporate labels began to notice it." After Control Machete split, Toy became A&R for 'Machete Records' (a division of Universal) from 2004 to 2007.
After putting together a few Hip-hop compilation albums, for example 'Machete World Remixes' in 2005, and working with people like Wisin y Yandel and Don Omar, Toy returned to his Mexican roots "After 2007 I decided to get back to Mexico and work on my own label."
Toy now resides as CEO of 'Sones del Mexside', his own production company and boutique label. As a producer and remixer he has worked with M.I.A., Eminem, Cypress Hill, and Manu Chao and has now signed División Minúscula, an Emo rock band from Matamoros. "Punk rock has been huge here for two or three years; probably the main genre in mainstream rock." Toy has created his own trademark style and a live soundsystem called 'Sonidero Nacional' which he has toured the world with for the past four years. "I'm trying to achieve a sample of the sounds that blow my mind from all around the world, be it Drum and Bass from London or Cumbia from Latin America, or Merengue from the Dominican Republic."
Cumbia, down Mexico Way
With strong Indigenous, Spanish and American influences, Mexico has always enjoyed a diverse cultural heritage. This is evident in the way that musicians such as Toy liberally blend genres as they see fit. Such experimentation has also been facilitated by the growth of the internet. With the world shrinking on a daily basis, music is one area not to have suffered from globalisation. Instead, it has become increasingly popular for artists to seek international collaborations that would not have been possible even ten years ago. Lately Toy has been a leading pioneer of Nueva-Cumbia, a new fusion of genres which mixes traditional Afro-Colombian folk rhythms with Hip-hop, Reggae and Electronica.
"Now you're hearing M.I.A. on a Cumbia record." Says Toy, who worked on her second album infusing it with Latin rhythms. "You've also got English or American indie bands asking for Cumbia remixes."
"Only now, four or five years later, are people starting to pay attention. Not just to music from Mexico, but from all of Latin America." Says Toy." I feel really blessed to have been a part of it." Mexico Electronica Away from Cumbia and Reggaetón, Mexico's jovenes can increasingly be found raving to Musica Electronica. The genre first began to take off during the late 1990s, and has now broken through into the mainstream, with Mexico City's superstar DJs Karlos Elizondo and Leo Leal leading the field.
Adrian Garza, a prominent DJ in Guadalajara's burgeoning Electronica scene, has played sets everywhere from Argentina to the US, and half the countries in between. Like Toy Selectah, he takes inspiration from a wide range of international music. Aside from local legend Carlos Santana, most of his influences hail from Europe, most notably Depeche Mode and The Cure, both of whom seem to be far more popular in Mexico than they ever were in the UK.
Garza, who has been gradually building his profile with eclectic live sets over the past five years, is signed to record labels in Germany and Greece. The Electronica group Telefunka from Guadalajara are also making waves here. Yet it remains a struggle for home-grown talent to land a deal back in their native country. "It's still difficult to get signed in Mexico, of course you have to be really talented, but sometimes it's more about image – having the right look rather than being a good musician... or you need to have lots of money.'
Wealth appears to be an important factor when it comes to Electronic Music in Mexico. "Reggaetón, and perhaps Rock, are more popular downtown, amongst the urban population, whereas Electronica is more popular with the middle and upper-class fresas (posh kids)," Garza observes.
Los Narcocorridos and The People's Music
Money talks here, and the influence of the all-powerful drug cartels reaches deep into certain areas of the music industry. Nowhere is this more apparent than in the Narcocorridos (drug ballads) which update traditional Norteño Folk Music with tales of gun-slinging drug traffickers. Most popular in the north of the country, and among the vast Mexican immigrant population living in the US, these drug ballads are often guilty of romanticising the narcos as 'Robin Hood' figures; glorifying their violent exploits whilst criticising government corruption.
Naturally, this can be a dangerous business. In 1992 the famous Norteño singer Rosalino 'Chalino' Sanchez was murdered after a concert in Culiacán, Sinaloa. As the violence has spiralled out of control in recent years, the narcocorrido industry has taken its toll. Dozens of singers have been killed in unsolved cases since 2006, when President Calderón stirred the hornets nest by sending the army in to combat the cartels.
The godfathers of the genre are Los Tigres del Norte, a Grammy-winning act that have been penning drug ballads since the late 1960s. ""They're like The Beatles here, its part of the culture. Everyone – even the younger twenty-something generation - knows all the words to all their songs because their dads listen to them." says Tom Marshall, an English journalist living in Mexico.
Last year their Orwell-inspired single La Granja (The Farm) caused great controversy for depicting Mexico's politicians as pigs, and for its stinging criticism of their efforts in the War on Drugs. In January 2010 the government proposed measures to outlaw narcocorridos, although such a move would surely backfire, affording them greater glamour and notoriety.
Marshall notes that bands like Los Tigres are simply commenting on something that happens everyday in Mexico, "They might sing about drug trafficking, but they're not the ones doing it. They argue that they're not promoting it, but they'll sing about it because it does happen here."
Los Tucanes de Tijuana are probably the biggest band since Los Tigres, but despite the success of these big groups, it remains difficult for new artists to establish themselves in Mexico. Marshall believes that there is insufficient infrastructure to support young bands in Mexico. "Big groups come here and fill out football stadiums but there are far fewer venues than in the UK for supporting bands with a smaller following and it's hard for bands to get gigs; they're more likely to just play at parties."
Nothing comes easy in Mexico. As Toy Selectah observed, Mexico's musicians have to really hustle to make it big – just as their footballers will have to in a tough World Cup group that includes France and hosts South Africa. Yet after centuries of conquest, colonialism and political corruption, Mexico's people are well accustomed to adversity by now. Recent negative publicity cannot put a lid on the lively music scene, nor on peoples' spirits. Music can not only boost the country's international profile, but also ease the struggle of daily life. So for any band that can break through, la lucha vale la pena.
In his film X500 (2016) Colombian-Canadian director Juan Andrés...
There is still a commonly held view that 'Day of the Dead' is Mexico'...