Latin American Selection by George Peguero
Hailed as a child prodigy in Cuba, the UK-based artist takes us through the music of his childhood and gives us his selection of the top Latin American tracks ever (with a few honourary Latinos thrown in!)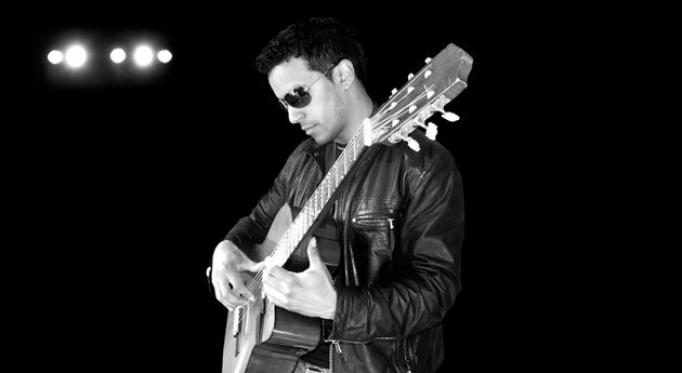 La Masa - Silvio Rodriguez
Silvio is a legend throughout Latin America, idolized by the young for his long-standing ideals, poetry and beautiful melodies. He was my first inspiration and I started learning his songs when I was 7 years old. What I like most about his music is the depth of the lyrics. Through his music I and most people in the world have entered the wonderful world of Cuban Nueva Trova.
Rebel Music - Bob Marley
As a teeneager, when I was performing for the Medicine students from Angola, I was given Bob Marley tapes and have been a great fan ever since. I feel in love with the rhythm and spirituality of his music.
Solo Le Pido a Dios - Leon Gieco
In the late 80's a group of Argentinian songwriters visited Cuba in a live perfomance in Habana, Leon Gieco was one of them with the song Solo Le Pido A Dios, a song full of hope, and kept a lot of people going in Argentina under the dictatoship from 1976-1983. It stills gives me goosebums when I hear it.
Paria - Alberto Tosca
When I moved to Habana, I descovered a lot of local Trobadores. Alberto Tosca was the most influental one, specialy his song Paria.
Man In The Mirror - Michael Jackson
I ve been listening to his music since I was a child. What can I say, Extraordinary talent!
Oh Que Sera - Chico Buarque
My favorite Brazilian songwriter. I remember hearing his music on Cuban radio all the time...
Buscando America - Ruben Blades
Great song that in a simple way expreses the message about the union of latin american countries against dictatorship, and the value of our identity
Gracias a la Vida - Violeta Parra
An amazing song by and amazing singer-songwriter whose social and political lyrics made a great impact on my songwriting. Through this song, one of the most covered Latin American songs in history, her spirit lives on
Yo Vengo a Ofrecer Mi Corazon- Fito Paez
An impresive song by another brilliant Argentine singer-songwriter. Here is a beautiful interpretation with legendary Cuban singer Pablo Milanes
Bob Dylan - Like A Rolling Stone
Fantastic lyrics about the American dream gone wrong. One of the best rock songs ever writen.
Corina Poore talks to Gustavo Salmerón, who made a unique film about...
With a name like Che Sudaka, you can't help but be curious. We...