The Greatest Sonero Ever?
Well that's a debate that will never end. In this interview with Oscar D'Leon, we explain why he has proved, atleast, to be the most important singer to salsa music, ever. And at the age of 69, JOSE LUIS SEIJAS found him as we expected, loving life…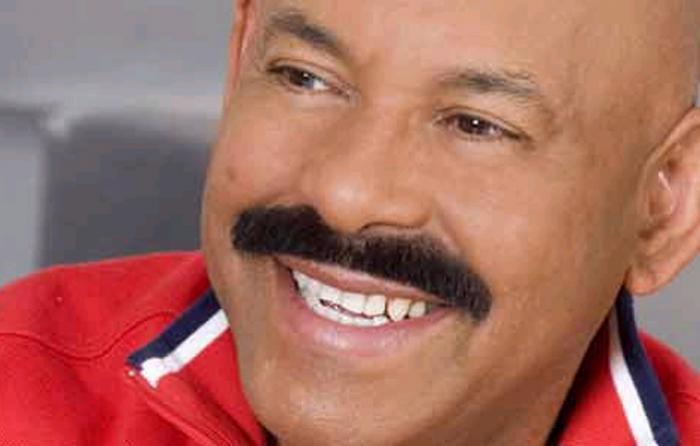 Oscar d'Leon is arguably the most important salsa singer ever. It is as simple as that. And this is why: the Caracas-born 'Sonero del Mundo' is as good as any of the greatest soneros(salsa improvisers), up there with legends such as Hector Lavoe, Ismael Rivera, Beny Moré, Miguelito Cuní and Tito Rodriguez. But just as importantly, you could compare Oscar's bands with the greatest salsa bands ever; those of the 40s and 50s in New York and Cuba - Beny Moré, Perez Prado, Machito up to Tito Puente - and with the more recent Los Van Van or El Gran Combo de Puerto Rico.
Great bands and great soneros are rare combinations to maintain for a lasting period. For many reasons, financial and personal, sonero legends such as Ismael Rivera never had the super band, even though Rivera is often considered the bestsonero of all. Oscar has combined greatness without the fatal flaws (e.g. drug addiction) that destroyed so many great salsa artist. He outlived many of his peers by being master of his own destiny – a trait that has proved invaluable to a genre that has seen many of its heroes fade. Check out this clip with Hector Lavoe back in the day...
Son of a Caracas labourer, Oscar was crazy about percussion from childhood, improvising bass parts with his throat while playing Latin rhythms with his hands on any available surface. He got in trouble in school early on for doing this constantly. He spent his early twenties taxi-driving by day and gigging by night. But it was in his cab - where he often sang to his passengers - drumming on the wheel, that a trombone player named Jose Antonio Rojas, noticed his huge talent.
The story goes that Rojas joined in the drumming and the drive ended up in one hell of a jam. That cab ride was the beginning of Dimensión Latina, which was to become the first South American salsa band to create its own sound, and the first to fuse cumbia with salsa and bring South American flavour to the New York-dominated salsa scene. In 1975 D'Leon woteLlorarás, its release making Dimensión instantly popular, it matched the huge sales that were at the time almost exclusive to New York's Fania bands. Dimensión Latina became such a lucrative band that when Oscar left, they could afford to steal the lead singer from El Gran Combo.
Some might say that the only blip in Oscar's career was when he suffered from a boycott in Miami for several years, after giving a concert in Cuba. That concert, however, made such an impact in Cuba, that some define popular Cuban music as Before and After Oscar's visit. The ensuing reputation of the legend in the making became too powerful even for the Miami propaganda machine to stop.
But what are the secret ingredients that made this huge talent into an international superstar (the first latino to sign a contact with the BBC); selling out dates in Europe, Latin America and Japan?
As anyone who has seen them knows, Oscar's live shows are second to none. The man is out of this world in terms of showmanship and swagger. He dances, he's got charisma, he is a vocal improviser extraordinaire (he can often improvise entire songs on the spot), and a dab hand at the double bass. As a band leader he has complete control of his orchestra. The combination of all this, plus longevity, is unique. Oscar has what they call the whole package: check out this band-leading, dancing, singing, performing maestro in this clip...
And with this intro we hand you over to the man himself:
Latinolife: Oscar, a pleasure, how are you feeling these days?
Oscar D'Leon: I am feeling fantastic, really good, perfect if I have to put it in one word!
LL: Talk to us about your current projects...
ODL: At the moment I just finished recording something really special which I should not talk about much, but I will! It is an album recorded in Nashville with some great musicians and it is about songs that are part of the world's folk already, tunes such as Volare, songs that were originally sung by the likes of Frank Sinatra, Nat King Cole, Sammy David Jr…and they are in English and Spanish, so people will see a new Oscar d'Leon! Imagine, all the musicians had white hair! And it was a totally new experience for me, and the result, man, "Un Palo" (a sure-fire hit) is an anthology of great songs with a very interesting sound with a great and professional team behind it.
LL: That sounds like the kind of album that artists record when they feel they are at the top of their careers?
Oscar D'Leon: Well, l I feel that I am now at the highest point of my professional career to be honest!
LL: And how is that European tour shaping up?
ODL: We have seventeen gigs, a lot of them in Germany but London is always a great gig for us.
LL: Something that is not easy is to go on tour these days, so many artists and the costs are always going up, but you are still very much in demand, what do you think is that due to?
ODL: There is a lot to that we do, but first we love and respect our profession, the people around me, I mean. Also my manager (Osvaldo Ponte) has a lot to do with how we developed my career. He takes care of the business side of things, I'm not good at that, but when that has been taken care of, I do my thing: rehearse a hell of a lot, keep it always professional and give everything during the performance, we please the audience. I am very proud to say that my band is the only one in the world of Latin music that can play virtually all our repertoire, and a few other things, on the spot. We do that to please the people who came to see us, but we work very hard to achieve that degree of professionalism.
LL: A while ago I read an interview with Eddie Palmieri where he said: That's why the kids don't know how to play our genre anymore, and it's a total disaster what you have rhythmic disaster and harmonic disaster because the arrangements are so bland that if you're dancing with your partner you should bring a little mini-pillow, because you're going to fall asleep on her shoulder" What is your opinion on that statement?
ODL: I couldn't agree more with Eddie! (laughs) The new people are not looking after our genre, the way they sing, there is not real knowledge on the roots of our music…listen to the great singers of salsa, Hector Lavoe, Maelo…and hear those arrangements, the skill and ambition involved, the arrangements are "so-so" (loose, lazy), people are just producing and playing to get airplay…
LL: So that means that Salsa will die eventually?
ODL: It will never die, there will be new talents who will take on those values that make this music great, there are already people like Sergio George who put this project together called Sergio George's All Star Salsa Friends for the Curacao North Sea Jazz festival, where I participated alongside Andy Montañez, Charlie Za, Cheo Feliciano, José Alberto 'El Canario', Luis Enrique, Marc Anthony, Nora de La Luz, Tito Nieves and Willy Chirinos...imagine that team on stage man! I think that will spark a new beginning for Salsa, I really do. But the focus for me has always been the dancers; they are keeping the music alive, the new producers have to create for them, Salsa "Casino" (term used in Venezuela for the whole salsa dance movement –on 1, on 2, Rueda, etc) has given a massive boost to the whole movement around the world, but we need to create music that complements their dancing.
LL: So how do you see the new bands in Venezuela?
ODL: There has been a great push in music in Venezuela in the last few years due to the "Sistema de Orquestas", that has been a fantastic achievement …but there is a big mistake happening when it comes to salsa. The productions are not done properly, the percussionists are invading the space of the singer and the dancer, they seem to be jamming from the start of the song…it creates this noise! Not my thing to be honest but there is load of talent out there for the near future.
LL: And your own future, what have you got for us?
ODL: That album I told you about is something really special which will take up most of my 2013! All types of radio stations have been showing interest for it already, from jazz to blues, so that got me really excited about my next year, you know I am a music man, that is my life. I tried to do business in the past but I failed miserably (laughs) so this anthological project with those extraordinary songs is something really special for me
Don't miss Oscar D'Leon at The Roudhouse in London on November 3rd. Click here to book tickets.
Oh...and that concert in Cuba...
A book which tells the story of the Amazon and its ports-towns near...