Things you should know about....Argentine Cinema
Get inspired with ten facts about one of the world's most dynamic and creative film nations.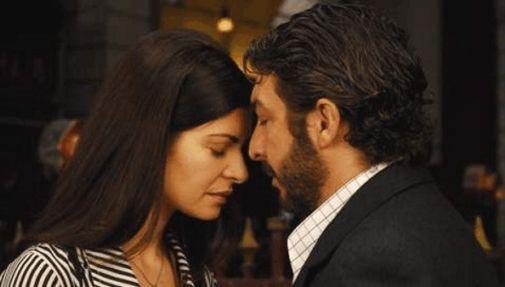 1. A natural curiousity for filmArgentina was one of the first countries to import Lumiere's cinématographe in 1896, only a year after its launch in Paris. The local businessman Francisco Pastor and the journalist Eustaquio Pellicer organized the first public cinematographic exhibition in South America at the Odeón Theatre, today no longer in use. That day many short films produced by Lumiéres were presented, included 'Cinema's founding myth': Arrival of a Train.. at the Station of Ciotat.
2. A Nation and a Flag (ofcourse it's Argentina!) The first purpose built cinema, El nacional, opened in 1900 in Buenos Aires and Eugene Py, a French-Argentine, became the first Argentinian filmmaker with his short film, La bandera Argentina, taken with the first Gaumont camera that arrived in the country. Py captured the Flag of Argentina waving in the wind at Plaza de Mayo for three minutes.
3. The World's first first animated feature. The world's first animated feature film was made in Argentina. El apóstolwas written and directed in 1917 by a team leaded by Quirino Cristiani, Diógenes Taborda and Andrés Ducaud. It was a political satire consisted of a total of 58,000 frames played over the course of 70 minutes (at 14 frames per second). Sadly, A fire that destroyed the film studio where the film was stored incinerated the only known copy of El Apóstol.
4. Battle of the first talkies. A film made in 1930, 'Las Luces de Buenos Aires', by the Chilean Adelqui Millar with Carlos Gardel could claim to be the first full length Argentine talking feature, even though it was 'Made in France'. The film crew, its authors, its actors and their collaborators, were all Argentines. Although, 'Tango', (1933) by Luis José Moglia Barth -with Libertad Lamarque, Tita Merello and Azucena Maizani- is regarded as the first Argentinian 'talkie'.
5. A ferocious and anti-authoritarian film culture. By the 1920s, film going was one of the main pass-times in Argentina, with the average Argentine attending the cinema at least 2-3 times a week. Argentine silent film production was amongst the most prolific in Latin America, with more than 200 films produced between 1900-1929 of which only a handful survive today. During the period of 30-40's the Argentine film culture was profoundly anti-authoritarian. When Chaplin's The Great Dictator was banned in 1940 by Argentine pro-axis authorities, cinephiles chartered ferries to see the Chaplin film in Montevideo, Uruguay. In fact, several cinemas on Montevideo offered a special combined rate entrance-ticket-plus-ferry-return fare from Buenos Aires shore.
6. Glitz and glamour – the Argentina Way During the 1930's Argentine tango films became all the rage, and made Carlos Gardel an international star. In 1940 the Hollywood produced "Down Argentine Way" starring Betty Grable and Don Ameche and set in Argentina, also featured the first appearance by Carmen Miranda. The film was banned in Argentina as the characters it portrayed were considered to be stereotypical and offensive.
7. The first Latin American to go 'Oscar' "Dios se lo pago" (God Bless You – 1948), an Argentine film by Luis César Amadori, was the first Latin-American film to be presented at the Academy Awards and considered for a Best Foreign Picture Oscar, a great merit considering it was the first year category was established.
8. Oscar Glory and a talented man. Luis Puenzo´s "La historia official" (The Official Story – 1985) became the first Latin-American film to receive an Academy Award for Best Foreign Language film in 1986. More recently, in 2010, "El secreto de sus ojos" (The Secret in Their Eyes) by Juan José Campanella became the second Argentine and second Latin-American film to win the award, conincidentaly (or not) the same cinematographer Felix Monti, worked on both.
9. Churning out the talent. The generation of young filmmakers that emerged in the 1990s was dubbed the "New Argentine Cinema" and include Lucrecia Martel, Martin Rejman and Pablo Trapero as its most well known figures. Lucrecia Martel's debut La Ciénaga was described by the Village voice as "brilliant…is a veritable Chekhov tragicomedy" , won an award at the Berlin Film Festival and consequently was deemed by Pedro Almadovar as a prodegee.
10. A designated Day The April 27th is officially Argentine Cinema Day as homage to "Tango", the first Argentine talking film, which premiered on April 27th 1933.
Last week's Oscar winner for Foreign Language FIlm, this deeply...
Latin American Women's Rights Service is a unique human rights...