Relishing the Magic of FC Barcelona
'Justify the meaningfulness of the football suffering fan if you like, while I bask in the glory of FC Barcelona magic'. Kings of the football world today, the great Barca has also had its share of suffering, on and off the pitch. Jimmy Burns tells the story of a club that well deserves its glory moment.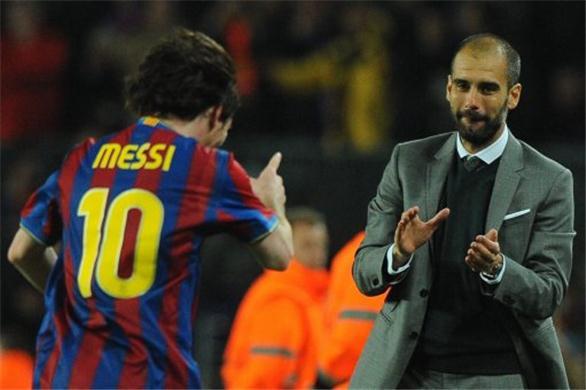 In his new book about being a Tottenham Hotspur fan and dealing with depression, John Crace tells us that watching Spurs, one of the Premier League's most talented underachievers – I guess Arsenal is the other one- helps him to deal with life. Grace goes on to write: "Imagine how inadequate you must feel to support Barcelona; inch-perfect passes relentlessly pinging around from first to last. It would get to me in the end."
Well, John, sorry but I have to beg to differ. Football literature is full of tales like yours – Nick Hornby set the trend of suffering-and-failure existentialist angst and resolution during long wet afternoons, in old unrenovated stadiums with cramped stands, overflowing latrines and shitty food, and fidelity to teams that lose, sometimes because of bad refereeing, sometimes because of bad luck, but often because they simply are not good enough. I've been there, seen it, lived it, and it's not something I like to repeat too often.
By contrast I have enjoyed, when not following away matches, many a great evening, in one of Europe's nicest cities bathed in Mediterrean warmth and setting sunshine. The venue? FC Barcelona's Nou Camp, one of the most stunning stadiums in the world - well linked by public transport (super metro and tram system) well fed (great tapas and bocadillos in and around ) , well seated ( ample leg room, and coveered) and similarly decent peeing facilities - while enjoying, most important of all, football that never fails to entertain and which wins trophies and is usually of a sublime nature.
It's not empathising with disaster or watching crap that lifts me from my depression, but being transformed to another level of human solidarity, and achievement and yes, almost mystical, experience by poetry in motion, sheer beauty, a sense that you really can't get any better than this. All this helps explain why I am a Barca fan.
Another reason is the passion I feel as a fan of a sporting enterprise that is rooted in politics and culture, and the product of a very particular history of struggle somewhat different to that experienced by most football clubs. No sporting motto is more appropriate than FC Barcelona's own Som mes que un club (Catalan for 'we are must more than just a club.").
FC Barcelona was founded in 1899 by a small group of amateur local footie enthusiasts - they included an expatriate Swiss and several Englishmen who initially kicked a ball around on a piece of vacated horse racing track. From such inauspicious beginnings, the club's growth in popularity accompanied Barcelona's own development as one of Europe's most artistic and commercially successful cities.
By the 1920's however the club had been caught up in the turbulent politics of Spain, its support for greater political and cultural freedom in the region of Catalonia suppressed by the government in Madrid. A rather nasty government led by General Primo de Rivera objected to the fact that during a football match played in Barcelona, local fans whistled when a band played the Spanish national anthem. A heavy fine and ban was imposed on the club as a result.
But worse was to come during the Spanish Civil War, when the city of Barcelona held out till the final weeks of the conflict against the military uprising led by General Franco. Barca's president at the time, Josep Sunyol, was a journalist and democratically elected deputy of the regional Catalan parliament. Sunyol was captured by Franco forces while driving in the mountains outside Madrid and summarily executed as an enemy subversive.
Franco happened to like football and was clever enough to realise the popularity of the sport among the masses and not to ban Barca once he had won the Civil War or during his dictatorship that would last from 1939-1975. But in the aftermath of his bloody victory, security police vetted membership files while officials approved by the regime were put in charge of the club. Catalonia as a region meanwhile was denied its political rights. Despite the restrictions Barca's membership grew, with many of its supporters seeing their visits to the stadium as an opportunity not just to watch good football but to feel, subconciously at least, a sense of collective identity with Catalan nationalism and democracy. For years, among many fans, the cry Visca Barca has been indistinguishable from Visca Catalunya.
Small wonder that the Franco years saw the development of of football's most enduring rivalries-that between Barca and Real Madrid. It mirrored the political tensions that influenced the relations between democratic nationalist Catalans and the autocratic central government based in the Spanish capital, Madrid.
The transfer to FC Barcelona of the Dutch star Johan Cruyff in 1973, two years before Franco died , was a seminal moment in the club's history. First as a player and later as a manager Cruyff helped create the stylish football of quick passing, posession, and fluid movement around the pitch , that set Barca on the path to becoming a legend on the field as well as off it.
Cruyff would help promote La Massia, the youth academy through which a succession of talented young players would be formed in the art of mesmerising ball circulation and flourishes of individual brilliance. Old boys of La Massia include Barca's current coach Pep Guardiola and several of the key players of a team that today lays claim to being arguably one of the, if not the, greatest side in football history.
Defining exactly where Barca stands in the pantheon of football greats is difficult because of the way the game has evolved and changed over the years. But players these days have to be fitter to face a gruelling schedule of home and international matches - so that while fed and paid better their achievement is all the greater in a highly competitive environment.
In Lionel Messi, Xavi Hernandez , Andres Iniesta, and now Cesc Fabregas (all ex Massia) Barca have midfield attacking players of extraordinary quality alongside other talented internationals like Pujol, Pique, Busquets, and Pedro who made such a positive contribution to Spain's World Cup win in 2010.
Having recently recruited the versatile and hard-working Chilean star Alexis Sanchez and promoted the similarly brilliant Thiago Alcantara from its youth team , Barca has strengthened its structure while being seemingly determined to maintain its philosophy of dazzling tiki-taka play. The magical choreography shows no sign of breaking down any time soon. Long may it last!
*Jimmy Burns is the author of Barca: A People's Passion (Bloomsbury). Videos in which Jimmy talks about Barca and Lionel Messi are on Youtube. His website is www.jimmy-burns.com and he has a personal and author's website on Facebook.
Corina Poore talks to Gustavo Salmerón, who made a unique film about...
This month's dancefloor hits by award winning Cuban DJ, Javier...