TEGO CALDERON: Beyond the Genre
In the history of Latin Music there have been a lot of big stars. Yet we can still count on both hands the artists that have gone beyond the genre they were famous for to become true artists, representatives of a time and an era. Tego is one of those rare characters. exclusively to Candela about the genre and industry that made him the global icon he is today.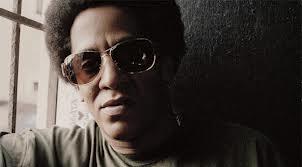 When Tego came out with El Abayarde, he blew away fans of Reggaeton, aswell as the industry and took the genre to new levels of popularity, causing a wave that swept the US and others like Daddy Yankee and Don Omar were to ride on. Now the hype has subsided, many artists shored up on the way, and Tego is among a handful that have now established themselves as the pioneesr and icons of the music of a new Latino generation.
In the history of Latin Music there have been a lot of big stars. Yet we can still count on both hands the artists that have gone beyond the genre they were famous for to become true artists, representatives of a time and an era. Tego is one of those rare characters. He is not only the "King" or the "Boss" of the Urban Latin genre, as he is known, but an artist who has broken new ground, pushed the boundaries of Afro-Caribbean music, and inspired through his lyrics. Along side artists like Ismael Rivera and Ruben Bladés, Tego Calderón will no doubt be remembered for generations to come. Here he talks frankly and exclusively to Candela about the genre and industry that made him the global Reggaetón icon he is today.
Candela Live: I know you have been recording your new album, tell us about it?
Tego Calderón: Yeh, you know it's satisfying when things turn out well and that was one of those days when we recorded an incredible song and I was really happy. At the moment, beyond deciding the video and promotion that we are going to use for the new album, I'm still in the creative process of writing and choosing the songs I'm going to use, analysing the whole album and putting a lot of thought into it because I think at the moment this genre needs quality music and for things to be made well so I'm taking this process with a lot of caution and responsibility. I want to make songs really worthwhile making give something to the fans that they deserve , give something to the fans and also something for new fans.
CL: How do you compare the Tego of today to the Tego who came out with El Abayarde which kind of was a seminal moment in music, blewing music fans away and taking Reggatón to a whole new level?
TC: Well when you are new to music you have a lot you want to say, and in a way its easier and simpler because nothing is expected of you. Then after you've said what you has to say it gets more complicated, because you can't go on repeating yourself, and have to dig deeper within yourself. But in the end you are the same person with more experience and more responsibility, at a personal level and in your relationship with the fans. You realise people are listening to what you are saying and I've become more conscious of that and take it as a responsibility. I feel very proud and grateful, and maintaining credibility is very important to me, keeping the love of the people that have supported my music. Its incredible the diversity of the people that follow me and I take that very seriously.
CL: How do you compare the Urban Latin environment yesterday and today. I means there was the Reggaetón boom that threw you Don Omar, Yankee into the global spotlight, and then everyone got on the bandwagon. How do you remember the boom , how did you live it and how do you compare that moment with what's happening now?
TC: These things, the cycles and processes, are what all styles of music go through. I remember the early days with a lot of happiness, it seems like yesterday actually. Now I get kids coming to me and saying 'I grew up listening to your music', and I realise they they see me as I saw Ismael Rivera and Hector Lavoe or Marvin Santiago! (laughs) But I feel very happy. Grateful for what the public has given me. I feel I speak for my colleagues when I say that without music my life would have been a lot harder. My life wouldn't have been easy without music and what it's given me so I fell very grateful.
CL: What impact do you think Urban Latin movement or commercial boom has had on Latin Music?
TC: Well I could see what was coming and knew what was going to happen, I saw it from the outside and that's why I kind of decided to get off the bus when I saw the genre was prostituting itself too mush. People saw me in that role of being the face, being the pioneer and representative of Reggaetón, but people close to me knew it wasn't like that. My CD opened the door for me but I distanced myself a little bit because the genre and artists really started selling themselves cheap. But Reggaetón impacted the music business in a huge way, it was incredible, ……something ridiculous.
CL: And how has the industry changed since say Barrio Fino, El Don came onto the scene?
TC: The industry itself is going through a critical moment, that's no secret. Luckily, speaking for myself and the colleagues I admire, in both Urban Latin and Salsa, is that we thrive off live music so luckily that that is what is still strong in business terms. The public is present for us…the genre has gone down in popularity a bit but that's why now the albums that come out have to be of good quality, to remind people that this music is alive. I speak can only really for myself and I know I still have a lot of bullets in my armour to keep firing so I and others are going to be around for a long time yet. I have no doubt about that.
CL: Why did popularity of Reggaetón go down, was the industry to blame or the artists?
TC: It became over saturated and exploited, the labels putting out albums that were very low quality…. and they keep putting them out. All the hype in the media also… it was like they were just trying to squeeze dollars out of it without really caring. But those of us who are doing what we do for the love of it are going to keep on developing the music for years to come.
CL: So Reggaeton is s not dead, it's still alive?
TC: Yeh, Obviously. I mean, you know I've never been the biggest defender of Reggaetón. But I am part of this genre and was part of its evolution. I'm not pointing the finger but there's a lot of crap around. Despite this, the music strikes a real note with people. There is a lot of cynicism among the public now about all the commercialision of music, not just Reggaetón. We were put on such a pedal stool that some people enjoyed seeing the genre fall, but we are here. We need new music, new talent. I'm a fan of new talent, and I support new people coming up. Arcangel, Cosculluela. There of such a lot of talent.
CL: Yes, they say that in Puerto Rico, even the rocks sing!…Call it what you call it, Urban Latin, Reggaeton, what is the future of the genre!
TC: Of my own future I can say, well I have a very diverse audience so I have a lot of avenues to go down. My Salsero public appreciate me, as well as the Hiphop and Reggaetón generation. I'm going to be doing music for the rest of my life. That is the only thing certain to me.
CL: How do you describe yourself as an artist. You not a typical Reggaetón artist, so how do you describe yourself?
TC: I see myself as Afro Caribbean artist. I play Afro-Caribbean music, Puerto Rican music. I play as much indigenous/octotonous Puerto Rican music as Caribbean music. I'm a black artist. Because my taste is for Rumba and black rythmns, that haven't been exploited so much. I represent as much the salseros as Hiphop, with its poetry and black heritage. I feel Hiphop is also part of us
CL:Do you see yourself as Latino or Black first?
TC: I'm first black then Latino
CL: And from the black urban scene in the US, what do you see hapenning?
TC: The same thisng is happening, Hiphop has been saturated also by all the hype and exploitation. For example in New York, which is the cradle, there is no really string MC. Ersa batuta en nueva york no lo tiene. A lot of the lyrics that are coming out are really banale/stupid. No Erik B and Rakim or Big Daddy Kane or Public Enemy.
CL: And Joel Ortiz?
TC: Joell Ortiz, he's my friend, tremendo tipo, fell very proud that's he's Boricua. mucho cojones, and very humble. Esta representando muy duro, he's really hitting hard. That's what we need, people woth humility. I'm really happy for him, although I haven't heard it. I'm crap I don't buy Cds, just like the public!
CL: Well you should listen to him if you can, he's really going to go far.
TC: That's how it happens. Everything goes through a process, like a kid growing up who goes through a stupid stage, music is going through that, its going through a process of maturity. Same happening wityh music, it goes through a period of not valuing itself but then matures, the river always returns to its source however much people try tio deviate it, and the public follows what is real, Those who put you where you are, it may reject you and it will support you if you are true to yourself it will return. Same is happening with salsa you have new artists that are stating to make good salsa music agaion after a long time in the wilderness. We are looking for the temas duros los temas del pueblo. That's what's happening here and what will happen to hiphop iots going to return to the good lyrics and to the real thing.
CL: I always wonder when you are going to release a salsa album! With Papo Luca armar un orchestra Puerto Ruican All Stars presenting Tego.
TC: Ja,ja. Just the other day I was doing an interview with Alex De Castro, and he aske me someone was saying to me that, when am I going to release the salsero inside of me…he knows I have that in me. I am plenero more than salsero. A lot of people ask me that in the street.The other day I was with Cano Estremera and I sang a song of Ismale Rivera, I always like to sing salsa. I want to do a CD, maybe not pure sals but afro-Caribbean octotonas, with is rhumba, that has its batada, la bomba boricua, la plena, la salsa , everything a bit, all the rythms I like. I hope to start that CD later in the year
CL: We'll be waiting for that one then. Thanks a lot Tego, it was really great talking to you.
Corina J Poore marvels at an enchanting documentary about the...
Discover the Latin history of Hollywood, as we turn the spotlight on...