Only Room for One Latin Diva?
Ever since Yanet Fuentes, the only Latin American ever to grace the UK's prime-time talent shows, left the BBC's 'So You Think You Can Dance', the blogosphere has been awash with outrage at judge Sisco Gomez's comment. The Colombian-Brit's conspicuously personal attack as Yanet opened the show apparently sealed her fate. Was it a case of protecting his spot as the UK danceworld's favoured Latin Diva? In her most revealing interview yet, Yanet gave us the inside story.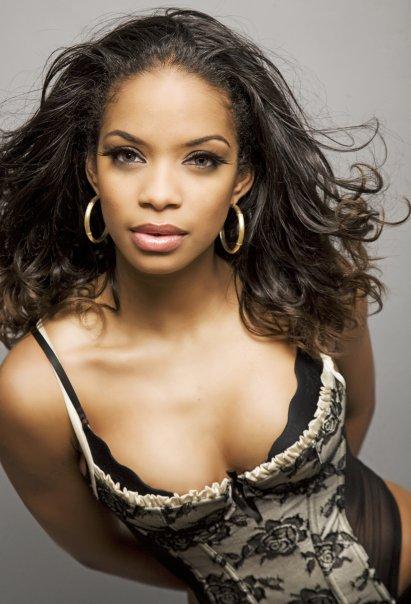 Yanet Fuentes was the only Latina who qualified for the live rounds of BBC1's Saturday night prime-time talent showSo You Think You Can Dance, in which judges Arlene Philipps, Nigel Lythgoe, Louise Redknapp and hip-hop choreographer Sisco Gomez, help us pick 'Britain's favourite dancer'. She is in fact the only Latin American to have qualified for the finals of any mainstream talent show to date.
For those of you who know Yanet's work, either from the original dance company she came to the UK as part of or from subsequent tours she has done around the country, her breezing through auditions would have come as no surprise. For those who don't, Yanet possesses that enviable combination on absolute control and freedom, technique and flare and grace and sexiness. She came through the ranks of Cuba's notoriously rigorous schooling, where the rich African dance heritage is nurtured alongside the Russian-influenced classical discipline to produce a unique effect and, consequently, some of the world's best dancers; Carlos Acosta to name but one.
Even so, with no family here to display those emotional soundbites that pull in votes or a home community to rally support around her, Yanet was doing incredibly well into her fourth week. Her survival was a question of pure talent and skill. She showed her grace, technical ability and flexibility doing the Foxtrot – a completely European dance – and, in her salsa set (see below), was then able to show off her 'body isolation' technique she is envied for in the salsa community. It was evident to the audience that she had a natural flare and technique, which put her in a league of her own.
The shock came when, after Yanet opened the show on the fourth week, receiving respectable comments from the judges (the Lind hop was not a dance that most suited her style) the final judge to speak Sisco Gomez, blurted out: "I'm afraid to say you are the weakest of the four girls." Sisco's comment couldn't have been more incongruous if he had begun reading the news (many of us had been wondering if he posesed any other vocabulary at all other than the word "amaaaaazing"). Even his fellow judges seemed shocked and told her to take no notice. But there the words hung, and lingered over Yanet for the remainder of the show. The rest, as they say, is history.
And, it seemed, that this was the intention. There was an element of was pre-destination, if not pre-meditation, about Sisco's remark (how could Cisco possibly know who was going to be the strongest or weakest when Yanet was the first to dance?). He could have said many things but, it seemed, he had chosen his words carefully. The question Candela has been asking since, along with millions of other viewers, is why? Few people know that Sisco Gomez himself is South American - of Colombian heritage – as it is something he has not made very public (Francisco just doesn't have the same ring eh?) - though in dance circles it gave him extra allure. Was this Tropicana goddess, this café con leche alpha-woman (as Nasty Nigel described her) about to steal the limelight? Is there room for only One Latin Diva on prime time British television?
In the post-celebrity hoo-ha, Candela managed to pin Yanet down for her first interview since the show. Here is what she had to say:
Candela: Tell us more about who you are for those who don't know you?
Yanet: Well I was born and raised in Cuba and after getting a degree in contemporary dance I came to London touring with a musical called Lady Salsa. I stayed with that musical for a couple of years and then I decided to stay in the UK to make a career for myself. I've been touring around ten UK and Europe ever since.
Candela: How did you decide to audition for So you Think You Can Dance?
Yanet: Funny enough, I was sleeping one afternoon after arriving from Denmark and a dear friend called Hugo Cortez, who could not take part on the program due to Visa problems, rang me up and asked me what I was doing. I was really tired and said to him I was just sleeping and then he insisted on me going somewhere for an audition, a program for the BBC that was going be huge and all that. I said to him that it wasn't really up my street but he insisted and made me change my mind. I could not go the first day but on the second day I was there really early. When a arrived the queue was so long, it went round the block!
At about 10am I finally got to do the first audition and I did two rounds and I got selected to go the next day to the Hackney Empire. During that day of auditions they selected me as one of the top 100 dancers in the country or something like that (laughs). Two weeks later we went to a three day long bootcamp where they would eliminate dancers all day long until they selected the 14 dancers they liked the best. It was a long process and very tense. We had to learn about four choreographies per day, different styles, just one hour to learn them. You learnt them, then you showed them to the judges , couple by couple and then they would decide and learn another routine...and so forth
Then the selected ones would have to choreograph new routines in the nights, on music the judges gave us. We never slept! We would go to bed at three and then the day after you would have to show them what you prepared during the night, and repeat all over again. It became quite stressful as went you first go to the auditions trying your luck, maybe to prove yourself as a dancer but as the competition went on you got attached to it and you want to stay. From something kind of superficial, it becomes something very serious. Then you start getting calls from friends telling you they saw you on TV and how well you are doing and then you get more and more in a kind of situation where you don't want let people down!
At least that was my experience, I entered it as something that did not matter much but then until last week I did not want to leave the show! Nobody wanted to leave the show. But that is the way it is from the fourteen there is only one winner.
Candela: From a more personal point of view, how has it been for you, I mean you have always been a recognized face in the salsa and Latinos communities, but now you are a bit of a celebrity, in a very short time your life has changed.
Yanet: Let me tell you from the bottom of my heart, there have been so many beautiful things, via facebook, emails you know the support since the competition started. We would arrive to the hotel after 13-14 hours of rehearsals and then I would go and check my emails and so many messages from people I never met and probably never will be able to say thanks to their faces for the support. So many nice messages, personal stuff, supporting me and telling me that they lived in some places in England I never heard of, and they were voting for me.
Same with the Cubans and Latinos who I did not know, sending me messages of support and encouragement, that was really special. But something that is so weird is the whole thing of being stopped in the streets, asking for autographs, to get my signature here or there. To honest with you, in the salsa world I am well known and it is kind of normal that people in that world approach me and say nice things about my work. That I sort of know how to handle. But in the regular world, when I'm down at the supermarket doing my shopping and someone stops me, it feels so surreal that I truly look around to see if that person is really talking to me!
Sometimes I feel a bit embarrassed because it has happened in any place, in the theatre...in Selfridges the other day I was shopping and while some people asked me for autographs, other people would look at me wondering who I was!! But it is all always nice! Yesterday a guy stopped me in the tube and told me how I'd been robbed that I was the best dancer and I should have stayed, he felt really passionate about it, which was cute!
Candela: Yes well, a lot has been said and written in forums and facebook pages about the circumstances under which you were voted off the show. It was quite alarming. What is your opinion about it..
Oh my godness..well from my point of view...it all depends on what the programme wants and what the public wants to see. I think that the nature of the programme is to find the most versatile dancer but more than that it is who is the most popular with the voters. Not necessarily the most skilled or technical, and to be honest and I feel that the week I got voted off was not the week when I should have been voted off.
I am not saying that I was the one who should have won it or anything like it, I never thought I would win…for many reasons that I should not mention (laughs) but it would be silly of me to think that I was going to win. But should I have left when I did? I don't think so. I don't know it is something that we Latinos have, but the judges, choreographers, producers and people around the program would to say I was a character in the show, I was very unique, because of my ethnicity, my look, the way I dance, the way I express myself on stage. I thought those elements would help me to stay in the show as people react to those elements in a positive way , at least in my case.. but anyway..am I happy? No! Do I want to kill them for letting me go (laughs)? Yes !!
Candela: A lot of people were surprised at Sisco's comment on your routine on your last night in the show. That kind of set the mood for the night in a very surprising and strange way.
Yanet: I believe that Sisco is just jealous, I mean in another life I'm sure he would like to be reincarnated as me!!(laughs) I think that was his problem with me...bless him (more laughs). No, seriously, It was a bit of a low blow from him, a bit unprofessional. Most of comments he made towards me…they sounded personal. Rather than judging me as an artist he seemed to be judging me on a personal level, which surprised me as I have never met him before, never had any friction or any issues with him...i just think that he is just jealous of my looks! (laughs)
And when I heard that comment coming from him on the first dance of the show, I thought this is it. I didn't feel insecure as an artist as I know what I can do and I know my talent but for other reasons, I felt that it did not matter how well or bad my routine went, my time was up. Hearing Sisco saying that I was the weakest dancer of the show before the show had even begun felt weird because he had not seen the rest of the dancers, so how could he say that then? He kinda of made his intentions clear by saying that about me that early.
Candela: Something that caught my attention was the fact that even though you are known as a salsa dance, you are a professionally trained contemporary dancer. But you were always referred to asa a salsa dancer. Did you decide that or was it a decision made for you?
Yanet: Funny you ask because theoretically you are allowed to decide, but they made it clear that that was how they wanted to present me, as a salsa dancer, mainly to the fact that I was the only latina in the show, and for them a latino is associated with our dances, salsa mainly. I felt that if I said that I did not want to be presented as a salsa dancer, it would have been bad for me. I was not happy with that because I spent so many years at school training to get my degree, I mean I don't have anything against salsa, I love my culture and I love my salsa and I adore the salsa community who has always been so supportive, but my point is that after all those years of trainingcontemporary and ballet and they they just kind of tagged me as the 'salsa dancer.'
In Cuba , salsa is a dance that you don't learn at school, salsa is a social dance that you learn in the streets. One of my old teachers lives in London today and when he saw the program he rang me well upset telling me how after all my efforts and training they dared to called me just a salsa dancer! He felt a bit offended.
I took it in a more positive way. I felt like I was representing my country and my culture. The Latinos and the salsa community in the UK and I hoped the voted for me and showed them that the salsa girl could do a lot more than just salsa. I transformed that situation into positive energy, otherwise it would have affected me a lot.
Candela: The future, immediate plans and long term?
Yanet: Right now I am under contract with the BBC, for a few more weeks. I can do as I please but I sort of have to ask for permission for certain things. But first I want to finish dealing with all things related to the show, and then I want to start my own dance company. I will be calling auditions next week..so all the girls that may be interested get in touch!! I want to get into modeling, keep dancing in and outside the salsa world. Concentrate on my own projects, dig deeper you know, but I want to stay in the public eye. A lot of things are happening, all good. A few major things that I cannot talk about it until my contract is done with the BBC but I am very excited about the future with all the doors that were open thank to the show...despite Cisco's ideas for me. What doesn't kill you makes you stronger!
Candela conclusion: we wish Sisco good luck in his judging in the Ukrainian version of So You Think You Can Dance, where unbdoubtedly he is less likely to encounter any Latin rivals.
Cuba's natural setting, with its own historical and cultural...