Brazil's Social Realism?
If Ken Loach were Brazilian, he may well have made a film like this. THE SECOND MOTHER is about a set of social rules which have been in place in Brazilian and Latin American culture since colonial times, and which continues to affect its emotional architecture to this very day. While rather less harrowing than some of Loach's Social Realism, Brazilian director, Anna Muyleart confronts a social injustice that affects so many lives, with humanity and humour. Here she talks about the boundaries she sets about challenging in her debut film.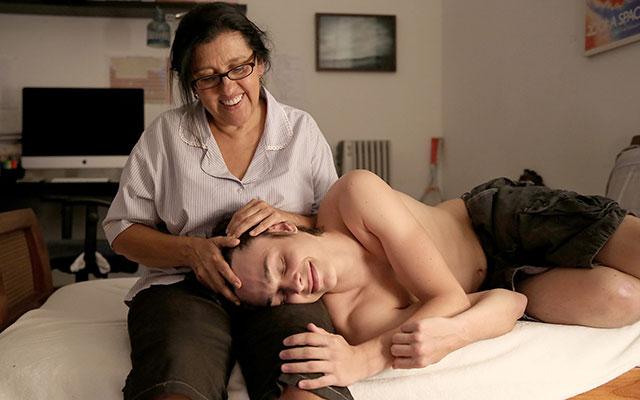 "When I had my first child, I realised how noble a job it is", says filmmaker and screenwriter Anna Muylaert, and "at the same time, I also noticed the extent to which this task is devalued by Brazilian culture." Muylaert is referring to the inspiration behind her latest film, The Second Mother: a compelling and heartwarming drama that follows the story of a hard-working housekeeper whose job has kept her apart from her daughter for thirteen years.
Muylaert was born in Brazil in 1964 and worked as a film critic before becoming a fulltime filmmaker and screenwriter. The director released her first feature film Durval Discos in 2002 and has since become a cult favourite with many film fans. Following the release of Chamada a Cobrar in 2012, Muylaert began filming The Second Mother adapting from her personalized script that she had been developing for twenty years.
"Rather than look after your own baby, in my social circles, more often than not you hired a live-in nanny", she recounts, "but those nannies very often have to leave their own kids with someone else in order to fit into that scheme." Despite assuring that providing for your family is essential, Muylaert asserts that it is the children that receive the short end of the deal. "It's always the kids who lose out, both those of the employers and those of the nannies."
The central character in question in The Second Mother is Val, a middle-aged housekeeper from Pernambuco, Brazil who moves to São Paulo after accepting a job offer from an upper-class family. Val leaves her daughter Jéssica behind with her grandfather, seeing her on-and-off for the next thirteen years; that is, until she arrives at her boss' doorstep. Actress and comedian Regina Casé plays the role a Val: a casting decision that Muylaert affirms needed no revising. "I have been a fan of hers for a very long time", she states, "and when I came to this draft I thought of nobody but her." Up-and-coming Brazilian actress Camila Márdila portrays the role of Jéssica: "she was the only candidate that approached the character as dry and seriously as I need it."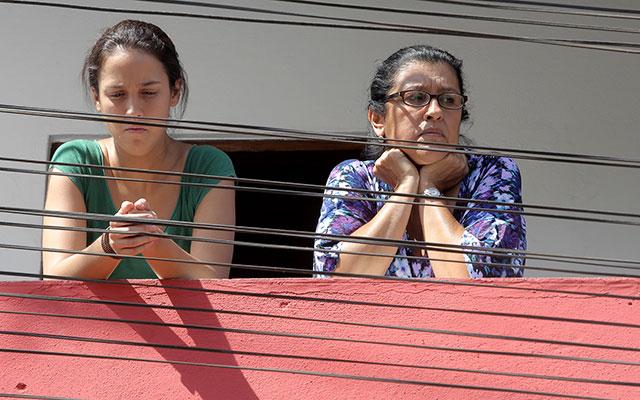 Having developed the script over a twenty-year period, The Second Mother was subsequently modified over the years. "The biggest challenge was finding the right story and working for months without money", she says. "The money gave me much more freedom to work with the actors that I wanted and was my first film to be shot in digital." However, as well as the onscreen cast, the director asserts that her off-camera team was equally crucial. "This was the best crew I ever had", Muylaert asserts, "I consider Barbara Alvarez, the director of photographer, a genius so I really had a dream team that allowed me to do my best."
As well as filmmaking, Muylaert has developed a strong repertoire for screenwriting to which she refers to as "the school for directing." She adds, "Directing to me is a deep process: by the time I sit down to write, I am very technical in terms of rhythm and try to be as relaxed as possible to build the scenes." A Brazilian resident, Muylaert has gained influence from fellow South American filmmakers like Rodrigo Moreno (El Custodio, 2006) and Kleber Mendonça Filho (Neighbouring Sounds, 2012). However, the director affirms that her greatest influence is Stanley Kubrick: "To me he is the greatest master."
The Second Mother premiered earlier this year at the 2015 Sundance Film Festival, which saw Casé and Márdila receive the World Cinematic Dramatic Special Jury Award for Acting. "I knew I had a powerful film and I was very confident in it", says their director, "so I was very moved to show it." Muylaert continues, "After the first screening's reactions, and the first interviews, everything became magical." The film received its European premiere at the 65th Berlin International Film Festival where it also won the Panorama Audience Award: not to mention rave reviews.
The Second Mother is a fascinating and uplifting drama with a universal subject matter. Not only does Muylaert's film explore the pressures of raising children as a working parent, but the struggles to find a common ground on a social level. "This film is the expression of my love to my kids", says Muylaert, "and the development I felt when I understood how sacred becoming a mother could be." As well as the fundamentals and rewards of raising a family, the director asks the provocative question: "Can affection be brought and, if so, at what price?"
In his film X500 (2016) Colombian-Canadian director Juan Andrés...
There is still a commonly held view that 'Day of the Dead' is Mexico'...