Embracing Another World
It's been a long day of interviews for Ciro Guerra. As director of Embrace of the Serpent, the first Colombian film to be nominated for an Oscar, the film man of the moment is in demand in London, where the film launches this week. Ciro took a few minutes to talk to Latinolife about the film and its production.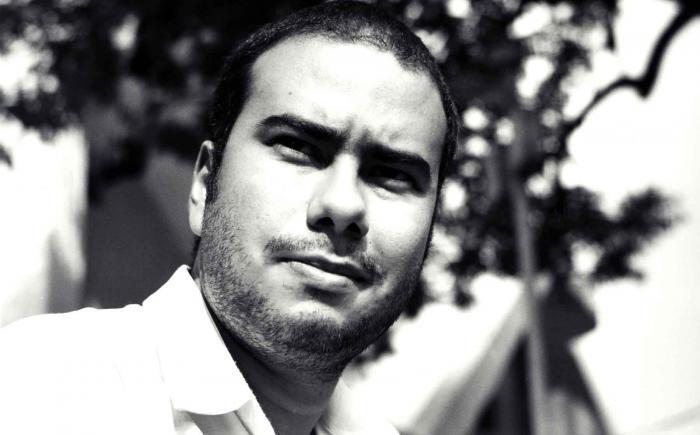 Hailed by the public and critics alike, the blistering, poetical and enthralling historical adventure that is Embrace the Serpent marks the third feature from director CIRO GUERRA. Filmed in stunning black and white, EMBRACE OF THE SERPENT centres on Karamakate, an Amazonian shaman and the last survivor of his people, and the two scientists who, over the course of 40 years, build a friendship with him. The film was inspired by the real-life journals of two explorers (Theodor Koch-Grünberg and Richard Evans Schultes) who travelled through the Colombian Amazon during the last century in search of the sacred and difficult-to-find psychedelic Yakruna plant.
EMBRACE OF THE SERPENT was filmed during the course of seven weeks in the jungles of Vaupe´s. It is the first fiction feature to be shot in the Colombian Amazon in more than 30 years, and the first Colombian film to feature an indigenous protagonist and to be told from his perspective. A story about friendship, loyalty, and betrayal, the film features international actors Jan Bijvoet (BORGMAN) and Brionne Davis, as well as the natives Antonio Boli´var Salvador, Nilbio Torres, and Yauenkü Miguee, and dozens of representatives of the different tribes that dwell in this faraway land, so unknown to most Colombians and so coveted by foreigners.
CIRO was born in Colombia in 1981 and studied film and television at the National University of Colombia. At the age of 21, after directing four multi-award-winning short films, he wrote and directed LA SOMBRA DEL CAMINANTE (THE WANDERING SHADOWS), his feature directorial debut, which won awards at the San Sebastian, Toulouse, Mar de Plata, Trieste, Havana, Quito, Cartagena, Santiago, and Warsaw film festivals. His second feature film, LOS VIAJES DEL VIENTO (THE WIND JOURNEYS), was part of the Official Selection – Un Certain Regard of the Cannes Film Festival in 2009All of Guerra's feature films to date have been chosen to represent Colombia in the Academy Awards, and Embrace the Serpent was the first Colombian film to be nominated.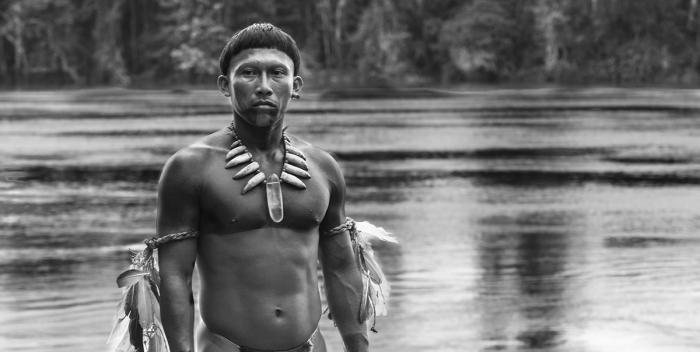 What was the reception like in Colombia and Latin America?
"In Colombia, distributors initially didn't believe in the film's potential and it came out in few theatres only because they thought it would not connect with large audiences. But in the few theatres where it ran it broke records. They were always packed, and it was on between three and four months. One of the cinemas screened it was for almost a year, so the audiences have been very enthusiastic about it. The film also created a lot of discussion, not only artistic but also political, and even scientific. That's what one hopes when releasing a movie, that people identify with the story and generates questions and debate.
This happened all over In Latin America. In particular Mexico and Argentina, it has received awards in both places and also in Brazil, where, in Rio de Janeiro has been on for about two months already. In other countries as well, we feel people not only identify with the message but also they want to know more about our indigenous American world."
How open is Latin America today to the indigenous world within?
"I feel this is a moment when people are more interested and more open to see this type of story. There has always been questioning of western culture in Latin America, but now it is more reflected in the mainstream media as people seek to understand and perhaps connect more traditional ways of life.. I feel Embrace has struck a chord in an audience who are disenchanted with modern life, who are worried about the many crises and conflicts in the world, so much xenophobia, hatred, violence, so they are turning into a more spiritual life and are searching for other ways of understanding and other ways of being human. The film has spoken to them"
How did you get to know about the stories of explorers such as Theodor Koch-Grünberg and Richard Evans Schultes, who traveled through the Colombian Amazon?
"My two previous films had been based on more personal experiences, and on cultures I was more familiar with. After that I wanted to move in the opposite direction, into the unknown and invite the audiences to explore it. So I started to learn about the Colombian Amazonia, which always fascinated me but I did not know anything about. The Amazonia is a place that was forgotten for a long time in Colombia, it was left out of the cultural dialogue. As I came across the stories of the two explorers, I thought there was a fascinating story there which had not been told."
In your film there is a visible change in point of view in comparison with other stories about the encounter of native American with the European, included Werner Herzog's Fitzcarraldo (1982).
"Yes, that's because we wanted to the story around and tell it from the point of view of the natives whose story has never been told. When we do that we realise that history is not always as it has been written in books, there are other voices and other views, and I feel this is the right moment to listen to these other versions."
In terms of the film form or the film language, how do you tell a story from a different point of view?
"It comes from a beginning of an understanding as part of a long process, which allowed us to enter this whole world, a world very different from ours. It entailed very exhaustive research. For me it was very difficult to unpack the baggage of pre-conceived ideas I had about it. That's a process that took me about three years until with Jacques Toulemonde [co-writer] we managed to find a script we were happy with. For instance we decided we weren't going to show the rainforest as a threatening place, full of dangers and madness, but as it is seen by the native communities: a sacred place that demands respect. The madness that is often represented doesn't come from the rainforest but from man's behaviour."
Embrace of the Serpent was shot in black-and-white to match the colour of the photographs taken by the two white explorers. This also renewed the view of the rainforest hitherto portrayed as exuberant and exotic. During research and pre-production Guerra travelled to the Amazon several times and worked closely with local communities to decide the film locations. "It took a lot of work to find the rainforest that finally appears represented in the film, not affected by commerce, farming, or tourism", explains Guerra.
The part of the Amazon corresponding to the department Vaupés, near the border with Brazil was the final choice, and they established contact with the communities who took part in the production process, both on camera and behind it.
"The people from Vaupés taught us how to do things differently in this special place. They taught us that this is not just another location and we had to get outside our head of logistical needs and to rethink the whole production process. We tries to work 'with' the place like the indigenous communities do, as an ally, a scenery that gives you back what you bring into it. Throughout the process we felt the rainforest was on our side; we didn't face a single accident, delay or mishap."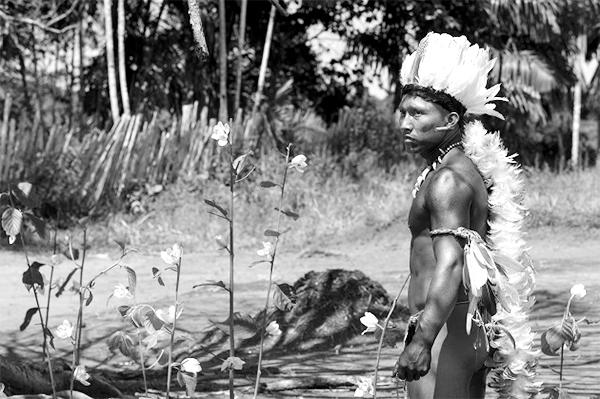 How does the production of this movie relate to the one of Los viajes del viento/The Wind Journeys?
"Los viajes del viento gave us the experience to take on projects like this one. That film was a mobile production [it is a road movie that explores the traditions of the Caribbean music throughout 'vallenato' music] and it posed a big challenge to us. It taught us about the importance of the team you work, with for instance. You need everyone to feel part of the same project and be enthusiastic, to respect the places where you go and the people you meet. For El abrazo de la serpiente we had to take everybody to a very distant place, and we learned to accept the conditions imposed by the place, some of which were quite extreme".
What expectations do you have for the UK release?
"We're very happy the film is being distributed in the UK. The film had a very good reception in general. People really connect with the movie, and we're hoping that will also happen here as it happened in other countries."
Embrace the Sepent is released in cinemas today, Friday 10th June for screening info http://www.embraceoftheserpent.co.uk/showtimes
A gorgeously animated 3D musical fantasy, based on an original idea...
Flamenco Festival London, Sadler's Wells' renowned annual season of...
In a world of media hype, it is rare to be shocked and awed by talent...