Five Latin Reasons to Love...Breaking Bad
You don't have to be a fan of the latest hit series, Breaking Bad, about a science teacher turned Crystal Meth manufacturer, to appreciate the seriously great Latin music it features. The music supervisor, Thomas Golubić takes his work seriously, believing that there's a perfect song for each picture. In an interview with MTV Hive, he said that trial and error plays a large role, you just have to keep digging until you find the perfect track. Here's the best five of the Spanish and Latin gems he's dug out for us.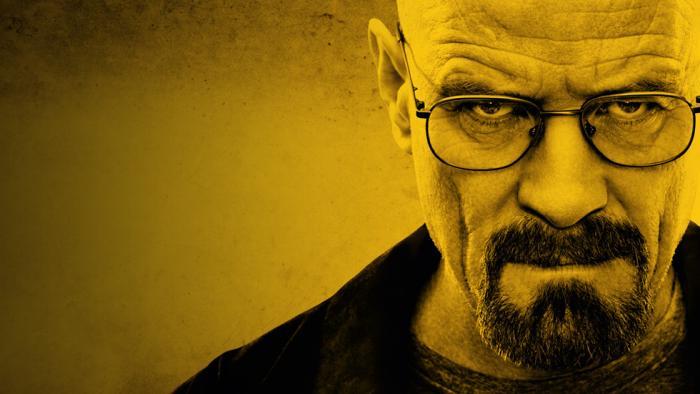 1. Rodrigo y Gabriela- 'Tamacun'
The Mexican classical-come-heavy metal duo's track 'Tamacun' features in the series' very first episode in 2008. The driving instrumental guitar music provides the perfect soundtrack for someone escaping from the scene of a raid.
2. Los Cuates de Sinaloa- 'Negro y Azul: The Ballad of Heisenberg'
In the second season, head writer and executive producer, Vince Gilligan blurs the lines between fact and fiction by co-writing his own narcocorrido. Like most narcocorridos, a genre of Mexican drugs ballad, Negro y Azul sounds like an upbeat, danceable tune until you listen in to what it says. Gilligan's lyrics were adapted by narcocorrido godfather, Pepe Garza, and performed by the group Los Cuates de Sinaloa, named after Mexico's notorious drugs growing region. "This homie's already dead/ He just hasn't been told so," they sing.
3. Los Zafiros- 'He Venido'
This Cuban close harmony group feature in season three of the show. Part of the fílín movement of the '60s, they were influenced by North American doo-wop, as well as Cuban genres like the bolero. The band's career was cut short by the musician's self destructive tendencies, although you wouldn't guess it from the track; they all sound very well behaved.
4. Ana Tijoux- '1977'
Ana Tijoux's single '1977' from her 2009 album of the same name features in season four of the the series. In this track, the French-Chilean hip-hop star looks back to her rap roots and to the year that she was born.
5. José Larralde + Chancha Vía Circuito- 'Quimey Neuquén'
This song, that appeared in the final season, is a favourite. Chancha Vía Circuito make a heavenly remix of the already heavenly track recorded by Argentinian folk artist José Larralde in 1967. 'Aguas que van quieren volver' (Waters that go want to return) sings José, as the music flows over the listener.
Argentine rock band Los Fabulosos Cadillacs (aka LFC) set the place...
First there was Buena Vista, now there is Ondatrópica, a new Afro-...