Ground Control to Major Juan
Elizabeth Mistry hears how the Colombian super-bard has put aside his Camisa Negra for a spaceman's helmet.
by:
Elizabeth Mistry and Amaranta Wright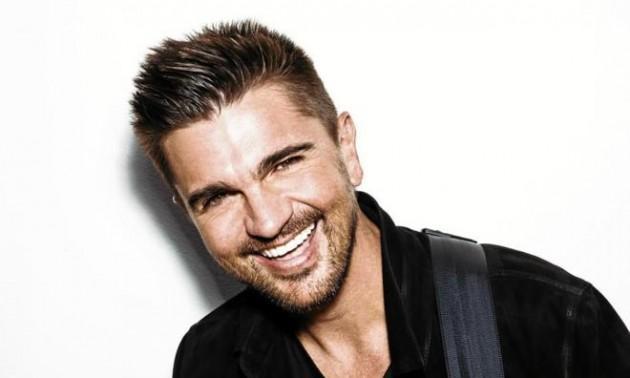 Remember - light years ago - when Juanes' hit song 'Camisa Negra' (Black Shirt) was all over the radio, the earworm of the summer of 2006?
And then things turned nasty. Even though the singer, whose Fundacion Mi Sangre worked with communities to help rehabilitate young people affected by Colombia's devastating 50 year conflict (until the recent historic peace accords), made it very clear that the song was nothing to do with far right ideology, some fascist groups, such as Italy's Black Shirt movement - a hang over from the days of Mussolini - attempted to claim it for their rallies.
That was not the only controversy the Colombian pop star has courted. Back in 2009, long before Obama lifted the blockade, Juanes played a concert in Cuba, with the aim to "promote unity between peoples and the dismantling of borders" and got fired at from the other extreme.
To an audience of one and a half million people in the Plaza de la Revolución, Juanes said: "we came to Cuba for love. We have overcome fear to be with you and we hope that you too can overcome it. I hope all the young people in the region, from Miami in the United States and in all the cities ... can understand the importance of turning hate into love." In the US, the Colombian was villified as a Communist propogandist.
"Cuba was an experience of big contrasts," Juanes told Latinolife. "I received a lot of love from the Cuban people but also I learnt about the importance of love, amidst all the controversies, as the only way to conquer hate. What I did provoked a lot of hate, rage and I experienced a lot of soberbia (a mixture of ideological pride, arrogance and bigotry) and that made me really sad."
Despite the controversies, or perhaps because of them, and the fact he is one of few pop artists not scared to speak his mind, Juanes is still one of Latin America's bggest stars (and heart-throb), having created some of the continent's favourite hits; 'A Dios le Pido', 'Para tu Amor', 'Es Por Ti' or 'Fotografia' (with Nelly Furtado). Not to forget that THAT controversial concert in Cuba, was Latin America's biggest ever.
Fast forward to 2017 and the singer, who has just released his first single in English, 'Goodbye For Now', says he's excited about his 4th visit to the UK, where he will be sharing the stage on Saturday with the daddy of Latin music, Juan Luis Guerra.
Down the phone from his base in Miami, Juanes switches seamlessly between Spanish and English - about how his song and the accompanying film (because the his new album 'Mis Planes son Amarte' / My Plan Is To Love You) are meant to be seen as complimentary.
Yes, Juanes has done a Beyoncé and released a 'visual album' - but instead of Lemonade we're drinking ayahuasca (a concoction typically used by Shamen healers of the Amazon). There's a definite haze to the images, especially the ones where he seems to be spending quite a lot of time in a forest alongside a striking Mexican hairless dog known as a Xolocuintle - the breed revered by the Aztecs - or bidding farewell to a lover who is doing an extraordinarily good job of concealing her heartbreak.
Juanes has made huge musical transitions since his heavy-metal youth in Medellin, providing the roots that his friends and colleagues say are still at the heart of his private and professional life.
"I still love rock, I love all music that is (bien hecha) done well. Obviously my taste has expanded as I've grown. I've loved groups like Edward Sharpe and the Magnetic Zeros but also I still love Black Sabbath so I'm still a big rock fan. And now I am a father, I find myself listening to what the kids are playing which is increasingly Jay Z or whatever is on Spotify. But my musical influences, including The Beatles, The Rolling Stones, Caetano Veloso Guns and Roses and especially David Bowie are never far away - you can see that from the visuals for 'Mis Planes'"
Juanes friends describe him as an ever curious guy, "a great reader, always wanted to know what's going on in the world, always wanting the details." So its no surprise that when talking about music, Juanes starts waxing lyrical about a new discovery, "I found a great new band called The Alien," like a kid who has just unwrapped the toy he's been saving up for.
But of course Juanes' conscience is never far away either. Only recently, Mexican singer and human rights activist Lila Downs invited him to duet with her on "Patria Madre." which references the disappearance of 43 student teachers from a rural training college in Ayotzinapa, Mexico and the ensuing government cover up. Recalling the recording, Downs told Latinolife: "Juanes was so disciplined about learning the song. It was a scary time and he was very brave to do it."
Juanes explains the decision in simple terms. "Lila has an incredible voice, and I couldn't miss the opportunity to be part of it. The current human rights situation in Mexico is getting worse not better."
About Colombia Juanes feels more optimistic, "I love my country. It deserves peace. I hope we can move forward, not just for my kids but for the thousands of children whose lives have been affected by what has happened."
"With the US, it's hard to be optimistic…" he confesses. But the regime in his adopted home isn't going to get in the way of this ever-curious and optimitist creature's creative and personal renaissance.
Even if an alien landed on stage next to him at the O2 - and let's face it, the venue does have something of the UFO about it - Juanes - who I later discover has been quoted as saying an extra terrestrial encounter left him with a new take on the world - plans to take whatever life throws at him in his stride. I'd stake my Camisa Negra on it.