Hermeto Pascoal & Grupo Vice Versa
" Viajando Com o Som" (The Lost '76 Vice-Versa Studio Sessions)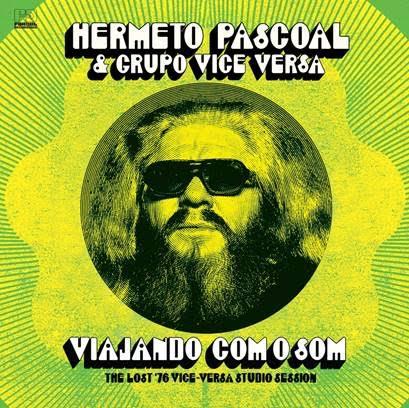 What an achievement for a label to reach its 200 release. This is Far Out's 200th and what better way to celebrate than by putting out a masterpiece by cultural icon, multi-instrumentalist and composer extraordinaire Hermeto Pascoal. In 1976 after an all star concert, the man from the remote Lagoa da Canoa, in the Brazilian state of Alagoa, decided to record with these particular set of musicians which he did but then the tapes got lost and 40 years on they were found and restored and this is the result. Pascoal is out there, even by Jazz standards. To put it in perspective Miles Davis used to refer to him as "the crazy white guy with mad hair" when two collaborated on Davis' most experimental albums 'Live-Evil'. Davis also referred to him as "one of the most important musicians on the planet". This is real gem and a rarity, jazz beyond any commercial restrain and with total creative freedom. experimental and very brazilian, a great piece of Brazilian music history has been recovered!
Cuba's natural setting, with its own historical and cultural...
From garage parties in Panamå to the awards ceremonies of Miami, how...