Latinolife's Spring Break Party Playlist
From Nicky Jam, J Balvin, Zion & Lennox and Prince Royce to De La Ghetto, Bad Bunny, Arcángel, Ozuna, Bad Bunny, Wisin and Karol G, these are the guys making the hits right now. ENJOY!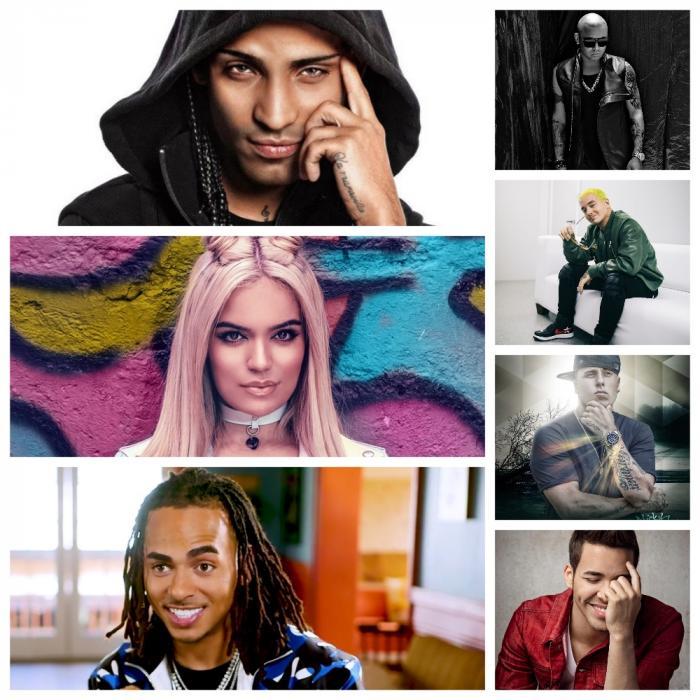 1. X (Equis) by Nicky Jam x J Balvin. With influences from calypso and afro-beat, the infectious tune has already sparked a video challenge on 300m YouTube views in under a month. Could it challenge Despacito once it gets major mainstream spins?
2. La Player (Bandolera) by Zion & Lennox is infectious and unquestionably the lyrics will resonate with everyone, male or female. A hit on the dancefloor, AND the stereo.
3. 'Cuidao' by Play-N-Skillz (ft. Yandel & Messiah). It's lyrical simplicity is probably why 'Cuidao' (Take Care) is so good. A well known tale of a boy that a girls parents just don't like who she ignores. A great hook from Yandel, the Boricua OG of the reggaetón genre, and a good introduction to Dominican rapper Messiah if you hadn't heard him before.
4. El Clavo by Prince Royce. This is Prince Royce like never before, all reggaetón, very little of the bachata he is known for. A real head-nod inducing track it's a real love letter to all the women in crappy relationships who have just settled. He definitely knows the market.
5. Se Que Quieres by De La Ghetto. This slow bass-heavy track from De La Geezy addressing that one lady (and her friend) is addictive, the bassline and the lyrics are perfectly in time, this isn't bass for the car, this is definitely bass for the bedroom.
6. 'Dime' by J Balvin x Bad Bunny x Arcángel x De La Ghetto. A ballad from 4 enormous reggaetóneros, and they go verse for verse addressing those women who just can't get over them. It's a slow melodic join that definitely has that end of the night feel.
7. 'Mala' by Reykon. Reykon returns from being an X Factor judge with this really addictive track - the chorus will definitely play in your head for sure. He says this track is dedicated to the women that drive men crazy. Reggaetón 101 right there.
8. Solita by Ozuna x Bad Bunny x Wisin x Almighty. It would be difficult to argue that when Ozuna features on the hook you're almost guaranteed a hit. A good play on that the word "solita" for that single lady they'd like to entertain "alone".
9. Mi Mala [Remix] by Mau & Ricky x Karol G (ft. Becky G, Leslie Grace, Lali) Not sure who Mau and Ricky called to make this remix happen but they clearly know some people to have gotten the four biggest female voices in reggaetón on one track. A reggaetón 'slow jam' that has totally flipped the lyrics from the old days of dembow reggaetón.
10. Give It Up by Breakfast N Vegas x Bad Bunny x Messiah (ft. Tory Lanez & DJ Yonny) This track is highly reminiscent of an old school hip-hop track and the lilting voice of Tory Lanez in English on the chorus really pushes that envelope. A great example of reggaetón artist taking something and making it new again.
Cuba's natural setting, with its own historical and cultural...
From garage parties in Panamå to the awards ceremonies of Miami, how...