Mexico Dances
Celebrating its 56th year, Mexico´s most important and largest dance company, performs in London for the first time in 2 decades. We caught up with Salvador López, Director of Ballet Folklórico de México, in Mexico D.F. before leaving for London.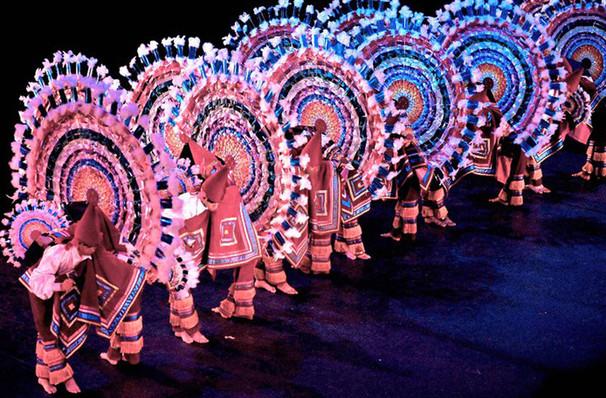 Since its first performance in the Palacio de Bellas Artes on October 11th 1959, almost 60 years ago, The Ballet Folkorico de Mexico, founded by choreographer Amalia Hernández, has performed uninterruptedly Sunday mornings and Wednesday evenings. it gives about 120 performances a year in Mexico and 110 around the world.
"We go almost every year to USA, for about two months, every two years we go somewhere in Europe, like this year, we are going to London. Next year we are going to South America. In general we have a company four months on tour," says Director Lopez, who started as a dancer in the ballet in 1984, and has been the Director since 2000. "Each tour consists of around 70 people - 40 dancers, 20 musicians and 10 staff."
The incredibly dynamic dance company has about 600 performers, 29 teachers, 50 musicians on its books, as well as a chorus of 30 voices and a school with 300 students.
"It's a complex institution with an important amount of people in it, a job generator, you could say," laughs Lopez. "A lot of the dancers make a big career here, and when they retire from the Ballet they cmake their own ballet groups. I am happy to say ee have the Career in Danza Folklórica."
How do you choose the dancers for the Ballet Folklórico de México?
"We have three processes: dancers emerge from our School and can get in to the Experimental Company. From there, we choose the best for our other touring companies. We also select dancers from other Ballet groups and other places in México, who audition. And sometimes when we are on tour in other countries, foreign dancers have the interest of getting in the company, they also can get in. Most get here with their own techniques, then we work with our own style and scenic presence."
What do you feel are your biggest achievements as director?
"My contribution to the Ballet has been renewing it, to give it more power and dynamics, it's a company that looks strong and fresh, and I try to keep taking it forwards. Two years ago, The New York Times said about us that time has made us younger, something very hard for a dance company. But it is essential to build on tradition and keep renewing and making it relevant, whilst maintaining the quality of course."
How is the Ballet Folklorico different to other ballets?
"Of course the input of indigenous Mexican culture, the colours, the influence of traditional dances and music, the energy and dynamic. The Ballet has a magic. Amalia Hernández had the vision of inserting regional culture in our choreography, so that we reflect the best of our culture and our talent. The first part of our show has six choreographies that represent the many states of our country and reveal the essence of our culture and roots."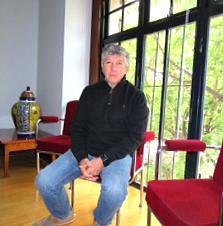 How do you get ready for a tour?
"First we choose the repertoire, we analyze the audience in every country, we have to make a program with contrasts, that the public gets, then we choose the dancers, we send the best we have, then the logistics."
How do you choose what you present on every show?
"It varies with the public we perform to, the place, the time we have. It's not the same what we present in Bellas Artes and what we do in other cities in Mexico."
LL: If you had to choose only one Mexican dance to show to the world what it would be?
The answer would be Jalisco, but the Ballet is a unity, I love Guerrero, the Matachines, the Quetzales, we have a lot of great dances to show to the world.
The Ballet Folkorico de Mexico will be performing at The ENO from the 22nd to the 25th July http://www.latinolife.co.uk/events/ballet-folkl%C3%B3rico
Cuba's natural setting, with its own historical and cultural...
From garage parties in Panamå to the awards ceremonies of Miami, how...