In Praise of the Transitional
The half-Argentine, half-Chilean journalism student turned film-maker is emerging as one of a generation of Latin American directors taking over Hollywood. With his deeply moving film 'A Fantastic Woman' about love, sorrow and the resilience of the human spirit, nominated for an Oscar, we talk to Chile's rising star of film; Sebastian Lelio, who claims his film about a Trans-gender woman is transitional in more ways than one, and to the star of his film Daniela Vega Hernández.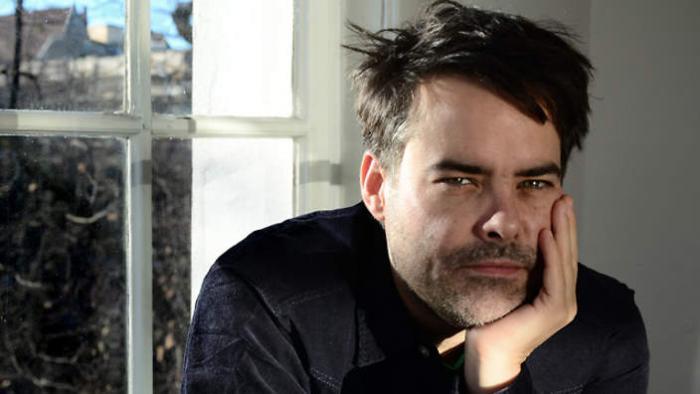 Sebastián Lelio, fresh from preparing a re-make of Gloria, the 'ultimate free-spirited 50-something woman', (originally in Spanish with the wonderful, award winning Paulina García (2013), now to be re-shot in English with Julienne Moore) has co-written and directed a fascinating study of love, loss and prejudice with Una Mujer Fantastica (A Fantastic Woman.)
Sebastian Lelio is not new to emotionally distressing subject matters. His 2011 film El Año del Tigre, (The Year of the Tiger) is the moving story of a prisoner whose escape is enabled by the destruction of his prison by a powerful earthquake, only to find a tsunami has destroyed his family and he is lost in ever more tragically affected areas, facing the overpowering destruction of nature.
Through his films, Lelio has explored issues of humanity and sensuality with a fierce truthfulness. There is a freshness in his attitude to the realities and foibles of human nature, and a grounding in the 'age' imperfections we all live with, a sagging waistline, not so young adults making love, or even exploring what it means to be feminine or transgender in a prejudiced world.
In 'A Fantastic Woman', the charismatic Daniela Vega plays Marina Vidal, a young transgender singer and waitress whose life is thrown into turmoil following the sudden death from an aneurysm of her partner Orlando, who is considerably older than she is. Marina rushes him to hospital only to find herself under suspicion and being insensitively interrogated by all with no regard for her own private grief or personal privacy.
Still overcome with pain, she has to face Orlando's family, who enter the picture brutally evicting her from the flat they shared, taking her dog and forbidding her from attending the funeral ceremony. Their total lack of empathy, mindless machismo and transphobic cruelty speaks of their own lack of grace and ignorance with which they end up tarnishing themselves, as they stand out badly when faced with the quiet dignity of Marina, who, despite losing everything she cared for, is prepared to fight back.
Chilean films have been shining at the festivals of late. Pablo Larrain and his brother Juan de Dios Larrain, have brought us Jackie, Spotlight, Toni Erdman, Neruda, El Club, Princess, NO, Gloria, The year of the Tiger (El Año del Tigre), to mention but a few. These new directors are rising effortlessly up onto the international stage, from this hugely creative phase in Chile.
Sebastian Lelio started out studying journalism, which he says "was a year spent desperately waiting to get out" but he admits that being obliged to read good material was a vital learning process: "I read many important things, but I always knew, from the age of 16, that what I most wanted to do, was make films."
Lelio comes from a highly creative if somewhat 'nomadic' family, his father is an Argentine architect and his mother a ballet dancer. He was born in Argentina in 1974, and was brought up in the South of Chile. Some of his early shorts are quite experimental, eschewing dialogue in favour of visual improvisation and editing techniques. This experimentation comes out in later features, to the extent that in 'Gloria' (2013) the dialogue was totally improvised, without one word written in the script. This is in sharp contrast to A Fantastic Woman:
"A Fantastic Woman is a film that was totally written, there is almost no improvisation at all in the dialogue, so in the end, every film has its own DNA. I like to think of A Fantastic Woman as a trans-genre film in cinematographic sense. So, the film is a trans-genre film about a transgender character that visits different genres and makes them resonate. It starts as a love story and then becomes a 'thriller', with a character study, that is, a film about a woman. It has horror elements, ghosts and even becomes a funeral movie. There are musical scenes and moments of fantasy... so these various different directions that the film takes, are the 'trans' aspects of the film."
Citing his deepest influence as Louis Malle's "Elevator to the Gallows (1958), with Jeanne Moreau and Maurice Ronet, with music by Miles Davis, ('the loneliest trumpet sound you will ever hear'…) Lelio nevertheless admits he feels like much like a pagan [or student of multi-religions]: "…Like those people who have an altar with all the Gods:… the Virgin Mary, Ganesh Vishnu… and all those dark Venezuelan Saints… All mixed together… that is me!"
The original premise of 'A Fantastic' Woman emerged from a question:
"…when the person whom you love, who should die in your arms, but not in a place where that person should have been, because for some reason, that [other] person is the 'undesired'. So we began to explore different characters that could have lived that story and we came upon the idea that it could be a transgender woman. It was a stroke of good luck that exploded in my brain with a bang… but I was aware, at the same time, that it was fraught with dangers. Meeting Daniela was a milestone because she enchanted me and agreed to become a consultant on the project… she explained what it had been like for her at that moment in Chile, to change her gender. We could see she was really a pioneer. In many ways, the script went absorbing some of the elements that came from her and I suddenly understood that not only did I want to make the film, but that I would only film it with a genuine trans actress, and soon after the first draft, I understood it had to be Daniela... When I called her from Berlin, she told me I was mad. Later she told me she had gone on a three day 'fiesta' break, before calling to tell me that she accepted the offer."
Lelio has always been personally interested in themes that touch on the friction between individual freedom, the established rules of the community, and sexuality, coupled with the imperative to push against rigid frontiers. It is no coincidence that he has now filmed 'Disobedience' (2017), due to be released later this year, with Rachel Weisz and Rachel McAdams about a lesbian relationship in an inflexible orthodox community in London. It seems Lelio is determined to continue to explore taboos and push boundaries.
Daniela (Dani) Vega Hernández started out as a lyrical singer. One of her primary school teachers discovered she had a talent for opera when she was only eight years old, she studied music and also worked as a hair stylist. Gradually, she was drawn into amateur theatrical productions and eventually, starred in "The Butterfly Woman ". Later, she gained some fame for appearing in a music video: "Maria! By Manuel Garcia, and finally made her film debut in "The Guest (2014), after which her acting career took off.
Being painfully aware of the difficulties facing trans people in Chile, where there is currently no Law of Gender Identity, as there is in the UK, Vega feels that the Arts and Film are vital in taking responsibility for opening up people's minds and knowledge. As she explains: -
"I feel that this film and the role of art in general is to ask questions, rather than answer them. There are three characteristics that everyone, be it man or woman, all share… we have all loved or have the capacity to love, we have all suffered rejection in some way and, lastly, we will all die. This film asks questions about what we are doing with the limits of our empathy, what we are doing with the love that we feel… and what are we leaving behind as a legacy to future generations"
Indeed, these three themes are explored by the film when the two lovers are torn apart by death when Orlando dies. When the family violently reject her and forbid her from going to the funeral, a deep desire arises in her to find a way, against all odds, to bid him farewell: - "… because there is nothing more universal than love and death… Homer knew it, Shakespeare knew it,and now Sebastián Lelio knows it, and I know it too...
What I did was to emphasize the positive traits in Marina. So that the story somehow transforms into something luminous… there are some tragicomic situations that end unexpectedly… as life does itself. We never know how we will end up, nor where, nor with whom. Marina knows this, and I constructed her character trying to understand her limitations and her possibilities of growth. What motivates Marina is the need to say goodbye to her love. She has already come to terms with her trans-sexuality. She's an adult woman who is clear about her life, but now, she needs to face vital questions that she had never imagined because death appeared in her life so unexpectedly."
Watching A Fantastic Woman, the spectator feels like rushing into the film to help in some way, it is impossible not to be deeply moved… and that is what Sebastián Lelio was aiming for above all, as he explains: -
"… An experience… more than a message, because I do not believe in messages in films. People do not learn from words, they learn through an experience, through living it. So, when cinema is doing its job, it's an experience that one can feel … I hope the spectator will find zones of empathy [within himself] that he did not know… for the humanizing element is indeed, the spectator. The film takes place on a screen, it's only made of lights and projected shadows… there is nothing there… the [real] film takes places within the spectators, and in that way, I hope that they will go on a cinematic journey that is as intense as an experience, so that something opens, and allows something entirely new to take place."
A Fantastic Woman will be on general release in the UK from March 2nd .
Director: Sebastián Lelio
Writers: Sebastián Lelio (screenplay), Gonzalo Maza (screenplay)
Producer Juan de Dios Larrain / Sebastian Lelio / / Gonzalo Maza
Music Nani Garcia and Mathew Herbert
DOP Benjamin Echazarreta
Editor Soledad Salfate
Prod Design Estefania Larrain
Sound Alberto Alén, Harald Ansorge
Cast: -
Daniela (Dani) Vega Marina Vidal
Francisco Reyes Orlando
Luis Gnecco Gabo
Aline Küppenheim Sonia