Spanish Made Simple by Omar Allibhoy (Quadrille)
Avoid Jamie's Spanish controversies, and get the real deal with Omar Allibhoy's journey through the best and most authentic Spanish dishes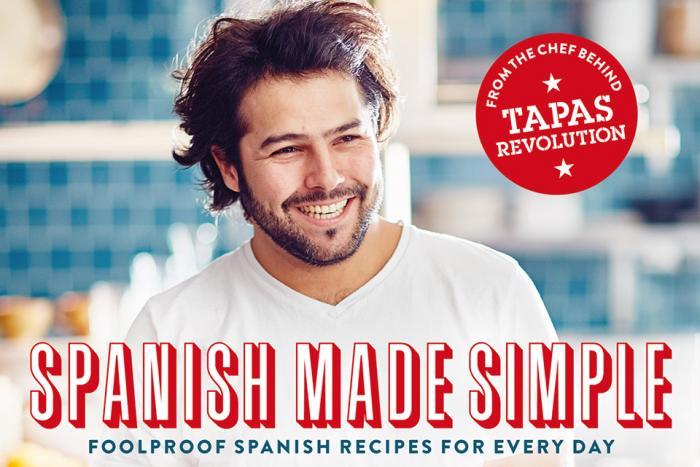 They say that from every new recipe book people use approximately three recipes. For anyone who enjoys Spanish food and loves the concept of tapas, they will find more than three favourites in Omar Alliboy's exciting new book "Spanish Made Simple".
There are plenty of twists on traditional recipes to excite as well as new tapas ideas. The Mushroom Gratin is particularly delicious and the Patatas Bravas as tasty as any I've ever tried. There are some super new sandwich ideas, Chorizo Pate and Cheese, and deep fried squid, are two examples. The black pudding and apple is delicious with the addition of cinnamon sticks and pine nuts.
The collection of fairly rich tapas is nicely balanced by some creative salads and some fabulous fish, the only problem being that a lot of British supermarkets are a bit limited with their selection of fish and a specialist fishmonger might be needed to source some of the ingredients.
The meat and poultry dishes are exciting and who would have thought to cook a chicken on a beer can full of water - but it works! Meat eaters who want a very indulgent feast will adore the Cachopo Asturiano, a flattened steak, wrapped in ham and cheese (Omar uses cheddar interestingly) crumbed and fried!
The desserts and sweet treats are divine. The poached caramelised pineapple is my favourite - and I don't even like pineapple very much normally. I can't wait to make my own Turron, Omar tells us how, and the final biscuits will fly off the plate.
The instructions are clear and the photos of both Omar and his food stunning. A lovely book.
Spanish Made Simple is published by Quadrille, £20.
https://www.amazon.co.uk/Spanish-Made-Simple-Foolproof-Recipes
Cuba's natural setting, with its own historical and cultural...