Top Ten Salsa DJs in the UK
As everyone who loves dancing knows, the DJ holds the key to making a great night on that dance floor. And Salsa is no exception. Here is Latinolife's guide to the best salsa DJs in the UK. Follow them and you'll be guaranteed non-stop dancing all night, which only needs to be followed by a good chinese at dawn to make the perfect night out.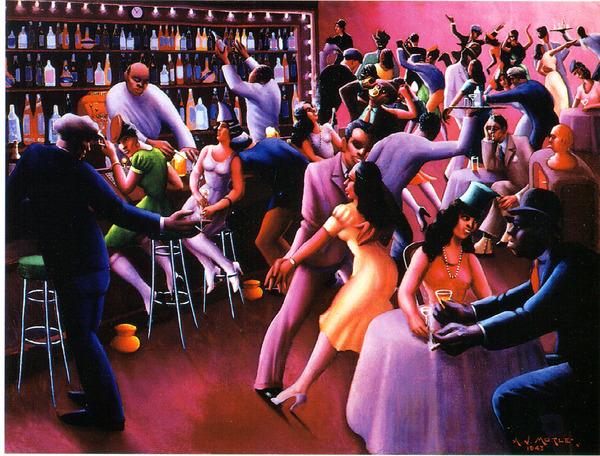 1. Julian The Duke
Arguably the most popular salsa DJ in the Uk, Julian has inspired 2 generation of dancer in the Uk thru a mix of good tunes, ear for what the dancers want and a great personality. lately he has become one of most recognised Salsa dj in Europe.
Residency: Scala Latina
2. Edwin "Salsa"
Edwin is the center of all things Colombian in London and big a promoter on his own right, Edwin's love for Salsa music drives him to stage some of the best latino parties in the UK on a weekly basis.
Residency: Salsa City
3. Lubi Jovanovic
The man up north, Lubi breaths music and salsa has been part of his life for over 2 decades. Lubi determination and passion and good taste for latino music has made him a well recognise international DJ and promoter. He has over 40 released compilation under his name.
Residency: Calle 8 Hola Colombia and (Leeds)
4. Erick The Saint
Dominican born Eric is a mn on a mission. resident of the hugely popular salsa party "El Grande", he has managed to become one of the most south after salsa dis in the country. he has now ventured into promoting and he's done rather well with his new all vinyl salsa parties.
Residency: El Grande and Madre Rumba
5. Javier La Rosa
Without a doubt the number one Cuban DJ in the Uk. Javier has been top of his game for almost a decade and does not seem to be slowing down. he features in most international Cuban events in Europe.
Residency: Salsa Fusion.
6. Richard Fallon
Richard is a veteran of the salsa scene and has matured to be a true and complete entertainer. His music taste combined with a chiming personality and a worth rate second to none has taken richard to become one of the oat respected Cuban Salsa dis in the UK.
7. Tulimar
The only female to make the cut, Tuli is the super talented Venezuelan Dj who spends virtually every weekend either Djing or dancing in some of the best international events in Europe. She has been championed by the Mambo City crew where she is a resident in most of her events.
Residency: Mambo City, Incognito in Loudwater and Palladium Mambo
8 Mauricio Reyes
The hardest working man of salsa. mauricio is probably the most successful salsa promoter in the whole of the UK, but he is not just a business man, he is a fantastic award winner salsa DJ who worked behind the desks almost every day of the week!
Residency: Latin Motion (Birmingham)
9. Fercho Kbzon
3 times winner of the LUKAS as tropical DJ, Fernando is hugely popular with the Latino crowd. He has been the resident dj of some of London's most iconic salsa nights and has been delivering tunes religiously every week almost 2 decades!
Residency: La Pollera, London Bridge
10. Michael Golpe
A hardcore old school salsa lover, Michael has been part of London Salsa scene since he was a teenager. Now he is considered one of the top old school specialists, even holding collectors meeting for the hardcore aficionados.
Residency: Sala City or Distriandina
An Ethnography of the Peace Community of San José de Apartadó,...