Wilfredo Lam: Painting Afro-Cubanism
As the ground-breaking work of 20th century Cuban painter, Wifredo Lam, one of the finest artists of his time, takes over London's Tate Modern, Londoners have a rare opportunity to immerse themselves in Lam's spiritual world, full of Afro-Cuban mysticism. Lam's work pays homage to the island's unique mixed rich heritage, of which he himself was a result. Susana Corona sings the Cuban artist's praises.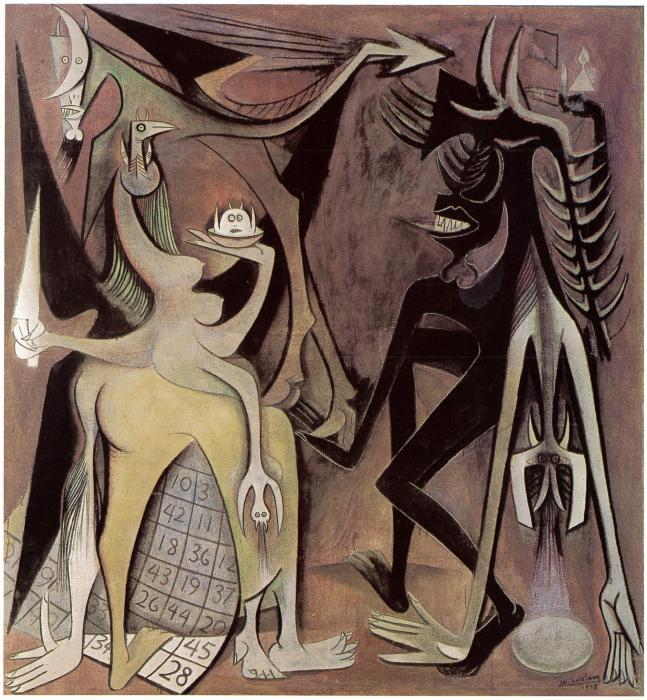 As colourful and evocative as the intricate fabric of Cuba's ethnic tapestry, the result of Lam's brush strokes is a microcosm of Cuba in the 20th century – a tale of its political upheaval, its social struggles and the woes of its mixed society, a part of which was being increasingly ignored. Lam took it upon himself to rescue African traditions and culture upon his return from his long exile in Europe, where Picasso had taken him under his wing and advised him to tell the tale of his multi-cultural ancestry across his work. Through his paintings he depicted the dreams, contradictions and aspirations of the land and people that influenced them: Cuba and its Afro-Cubans.
Drenched in Cubanism, with constant references to his African heritage, Lam's exquisite pieces show outstanding talent forged in exiled with a clear longing for homeland. Back at home, he is so fondly remembered that the Centro de Arte Contemporaneo Wifredo Lam was created in his name back in 1983, paying tribute to Cuba's most international artist whilst developing initiatives to foster talent across Africa, Latin America, Asia and the Caribbean.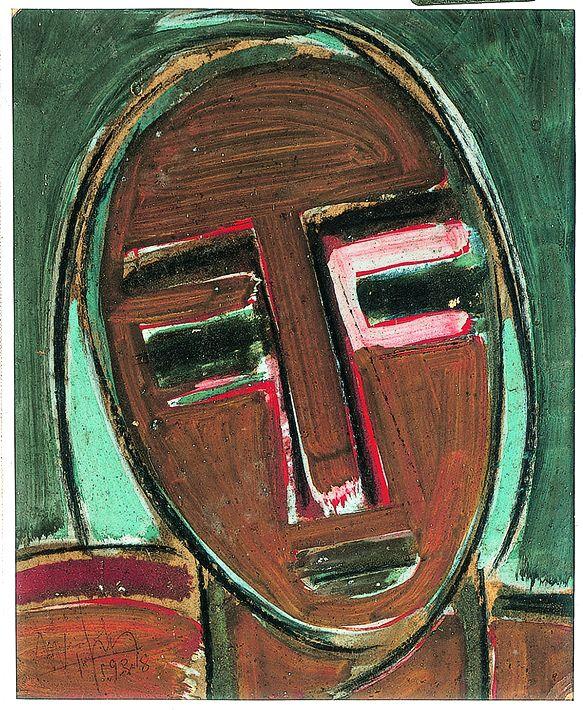 Revolutionary, nonconformist and deeply spiritual
Wifredo Lam's work was influenced by the troubled times in which he lived, from his nearly two decades residing in a Spain that was torn apart by the Spanish Civil War, where he enlisted and fought on the Republican side, to World War II and the Cuban Revolution which he later went on to fully support. His paintings offer a window into these times of global revolt
Born in the Cuban town of Sagua La Grande, in the eastern province of Villa Clara, to an immigrant father of Chinese Cantonese descent and a Cuban "mulata" of mixed Spanish and African slave ancestry, Lam was in many ways a typical product of Cuban society. Yet during the first half of the 20th century few Cuban artists dwelled on the country's African roots and most ignored its African heritage altogether, especially when it came to its spiritual expression; the practice of the Yoruba religion, most commonly referred to as "Santeria"., No Surrealist Cuban artist had ever ventured into this mystical world. Wifredo Lam dared to dismantle it, fully expose it and forever changed Cuban art.
Although the painting techniques Lam used combined elements from Surrealism and Cubism, the end result did not belong to any other style present during his time. What made his work so peculiar was his personal, deeply sentimental incorporation of Afro-Cuban iconography with elements from the Santeria religion. That signature seal made each of his pieces unique and rendered his works distinct from any particular art movement.
A nomad with deep Afro-Cuban roots
Despite spending 18 years outside of Cuba, residing mostly in Spain, perfecting his painting technique under the instruction of former Salvador Dali teacher, Fernando Alvarez de Sotomayor y Zaragoza, and after nearly two decades of mingling with a wide variety of artists that included Joan Miro, Andre Breton, Henri Matisse and Pablo Picasso, Lam turned to Cuba to draw inspiration for the signature works that would eventually earn him the Guggenheim International Award and global recognition.
His painting style was a combination of radical modernist influences with the primitive arts of the Pre-Colombian Americas and the hard truths and contrasts of Post-Colombian Cuba. Darting between the hardships of the slaves' descendants, and the constant search of identity, Lam's legacy was to portray the nature of humanity through his own perspective.
Wifredo Lam's generic figures and mask-like faces were a reflection of the world as he saw it, beautifully illustrated and personalised with Afro-Cuban iconography and his own feeling of longing and belonging, not just to Cuba, but the universe.
Master Lam died at age 80 in Paris where his children still reside, and despite always being close to Cuba, his technique was open to universal interpretation and acclaim. The story of Lam on canvas, a nomad with a deeply rooted Cuban soul is the story of struggle, complex emotions, heritage and spiritualism.
The Ey Exhibition: Wilfredo Lam" takes over the Tate Modern art gallery in London until 8th January 2017
Cuba's natural setting, with its own historical and cultural...