Top 10 Must-Dos in Magical Mexico City
Built on the ruins of the ancient Aztec capital of Tenochtitlan, Mexico City has mushroomed into the largest Spanish-speaking city in the world. A melting pot of all that makes Mexico great - food, drinks, art and music - and with more museums and cultural institutions than any other city in the world, apart from London, it can be hard for first-time visitors to fit everything in. Travel writer Russell Maddicks, author of the recently-published Culture Smart! Guide to Mexico, brings you his top tips for enjoying this magical city like a local:
Sing Along with Serenading Mariachis
Mariachi is a music that expresses the bitter-sweet soul of Mexico like no other and the best place to experience it is at Plaza Garibaldi. Dressed in sombreros and silver-studded charro (Mexican cowboy) outfits troupes of musicians hang out here ready to serenade passers-by or be whisked off to play at weddings and parties. At the heart of the plaza is Salon Tenampa, a bar that has been championing the music since 1925. Decorated with huge paintings of mariachi greats, it's easy to soak up the atmosphere - and a few cold beers - as the resident mariachis play classics like "El Rey" (The King) and "Cielito Lindo" (Pretty Little Heaven), with its catchy "Ay, ay, ay" chorus. As the night wears on and the tequila flows, the impassioned singing and cowboy yelps grow ever louder.
Eat Tacos al Pastor like a Chilango
Mexico and France are the only two countries in the world recognized by UNESCO for their gastronomy and in Mexico City you soon understand why. The huge variety of tongue-tingling dishes available here can be appreciated on the street stalls and markets that keep Chilangos (as the locals are called) fed throughout the day with snacks known as antojitos (little cravings). There is no antojito more Chilango than Tacos al Pastor; a variation on the Middle Eastern shawarma, brought to Mexico by Lebanese immigrants. Look out for the tell-tale trompo of marinated pork turning donor-kebab-style in front of a flame.
Delve into the Arty World of Diego and Frida
The tumultuous love-story of Mexico's most famous artists Frida Kahlo and Diego Rivera is exciting enough. But their work is something else. To appreciate Diego's greatest work, visit his murals at the National Palace (free), depicting the rich sweep of Mexican history, from the ancient Maya and Aztecs up to the 1930s. At Frida's home, the Casa Azul (Blue House) in Coyoacan, you can see her last painting "Viva la Vida" (Long Live Life), and her ashes, which she asked to be put in a ceramic urn in the shape of a frog (her nickname for Diego). The Casa Azul is almost always overflowing with visitors, but at the Museo Estudio, where the couple shared two ultra-modernist houses joined by a bridge, you can browse more freely through the fascinating folk art and kitschy nicknacks they collected.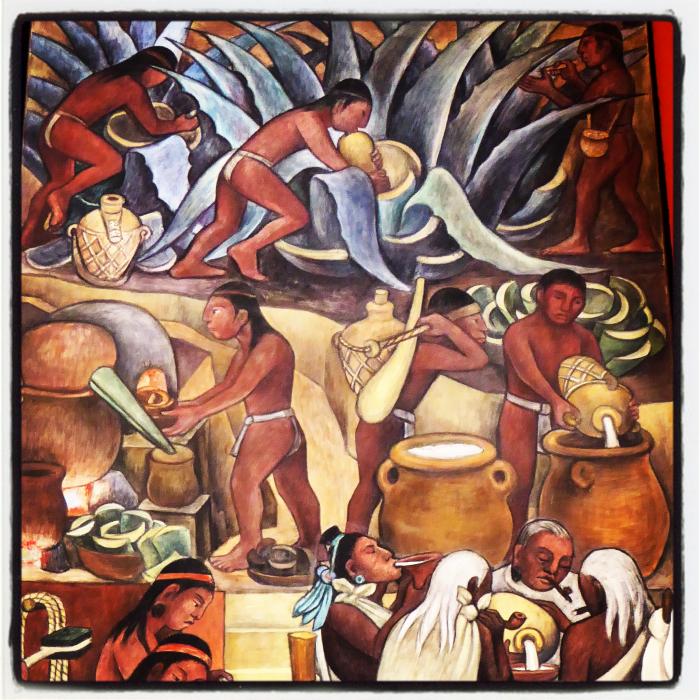 Drink Like a Mexican
When it comes to drinking you should forget everything you ever learnt about Mexico and start again. Nobody sticks a wedge of lime intheir chela (beer). They either drink it straight, or pour it into a large glass with chili power around the rim. At all costs avoid slamming shots of tequila with salt and lemon. As any Mexican will tell you, tequila, mezcal, raicilla, sotol and bacanora should all be sipped slowly, like "besos robados" (stolen kisses), or mixed in a lime-based cocktail like a margarita. If you want something really weird ask for a chamoyada, made with sweet and sour chamoy sauce.
Boo the Rudos at the Wrestling
With their masks, capes and lycra tights Mexico's luchadores look more like comic book superheroes, but the blood, sweat and tears are for real. The masks and elaborate aerial maneuvres that make Lucha Libre such an exhilarating spectacle were adopted in the 1930s and 1940s and have only got more theatrical over the years. Contests pit técnicos (heroes) against rudos (villains) or exóticos (flamboyant gender benders) in battles that can often involve three-on-three battles, both inside and outside the ring. This is fun for all the family, with children joining the adults in booing the bad guys late into the evening. Arena Mexico is the most popular venue but you get closer to the action at the smaller Arena Coliseo where beers and hotdogs are brought to your seat.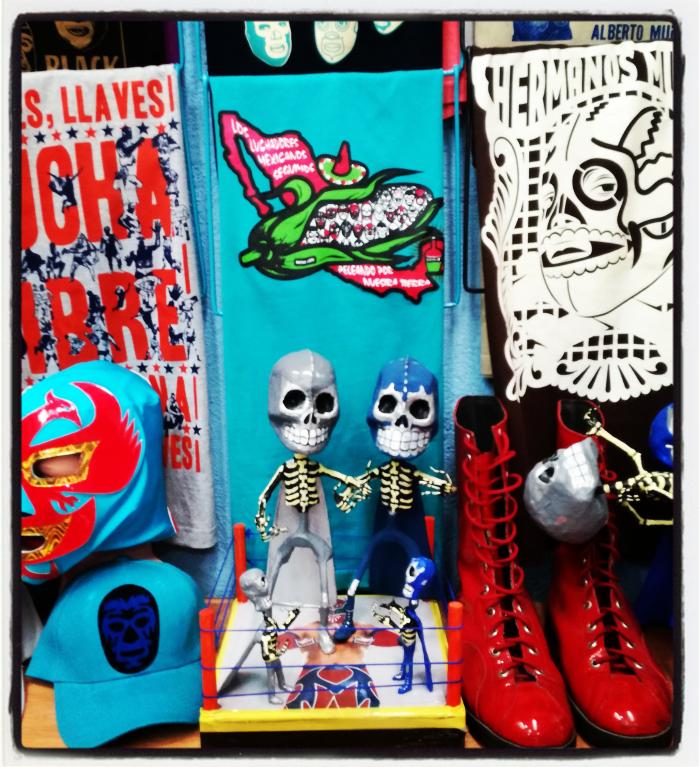 Enjoy Fine Dining in a Famous Nun's Cloister
Mexico City restaurants Pujol, Biko and Quintonil are ranked among the top 50 in the world and have gourmet prices to match. If you're on a budget and you still want to enjoy culinary twists on classic Mexican dishes in a chic environment then you should have lunch at Zéfiro, a restaurant school just 15 minutes walk from the Zócalo. Set in a historic cloister once occupied by the 17th century scholar nun Sor Juana Inés de la Cruz, it offers a three-course set menu for less than £15 that changes weekly.
Follow the Hipsters and Try Aztec Ale
Pulque, a creamy "beer" made from the fermented sap of the agave (maguey) plant, was a sacred drink in Aztec times. When Frida Kahlo wanted to give Leon Trotsky an authentic slice of Mexico City life she would take him to hang out in pulquerías (pulque bars). Nowadays, beer rules supreme but you can still find traditional places where blanco (straight pulque) is sold alongside colourful curados (flavoured with fruit juices, coconut, or wheat). Perhaps the most famous is Las Duelistas in El Centro, which opened in 1912 and attracts a young hipster crowd. Decorated with Aztec-style murals, it boasts a jukebox that pays a mix of AC-DC and old school Mexican rock by groups like El Tri.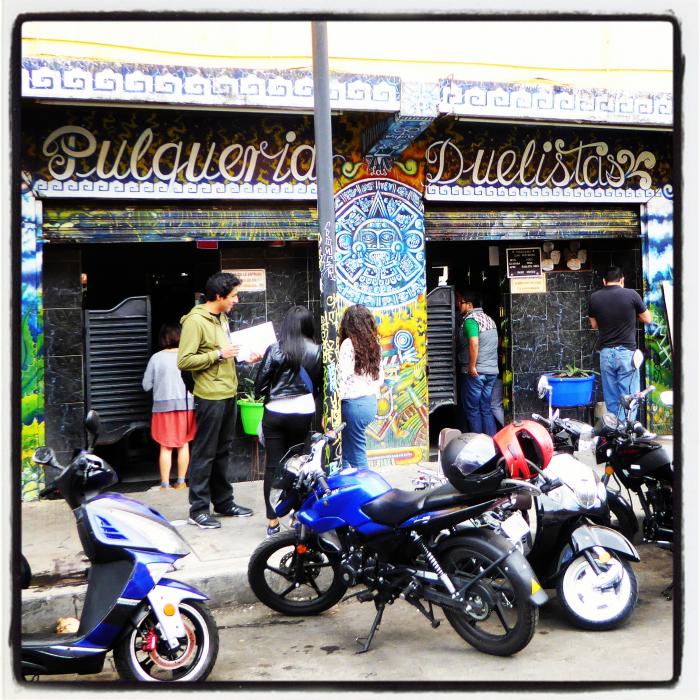 Take the Moving Walkway Past a Mexican Miracle
The most important pilgrimage site in Latin America is the shrine to Our Lady of Guadalupe, an enormous modern basilica on the outskirts of Mexico City. The main focus of devotion is a venerated image of the Virgin Mary that miraculously appeared on the tilma (agave-fibre tunic) of a Nahua-speaking native called Juan Diego de Cuautitlan on 9 December 1531. Given how important this miracle was to the conversion of the Mexican natives, what a coincidence that it took place on the hill of Tepeyac, which housed a shrine to the Aztec mother goddess Tonantzin. This is the most visited Catholic shrine on the planet with so many pilgrims that the basilica has been fitted with a series of conveyor belts that speed the faithful along as they snap away on their smartphones. Climb to the shrine at the top of the hill for a series of murals that artfully depict the story of the miracle.
Floating Fun on the Canals of Xochimilco
The Aztecs built their capital city of Tenochtitlan on land reclaimed from Lake Texcoco using a system of canals. One of the few places you can still experience this watery world is at Xochimilco, on the outskirts of the city, where you can take a ride in a brightly-decorated trajinera (flat-bottomed boat). There's no need to haggle as prices are fixed and displayed. Best on a Sunday when the trajineras are full and Mariachi and norteño bands hop from boat to boat playing requests for cash, while floating vendors hawk hot street-food, pulque and micheladas from bobbing canoes.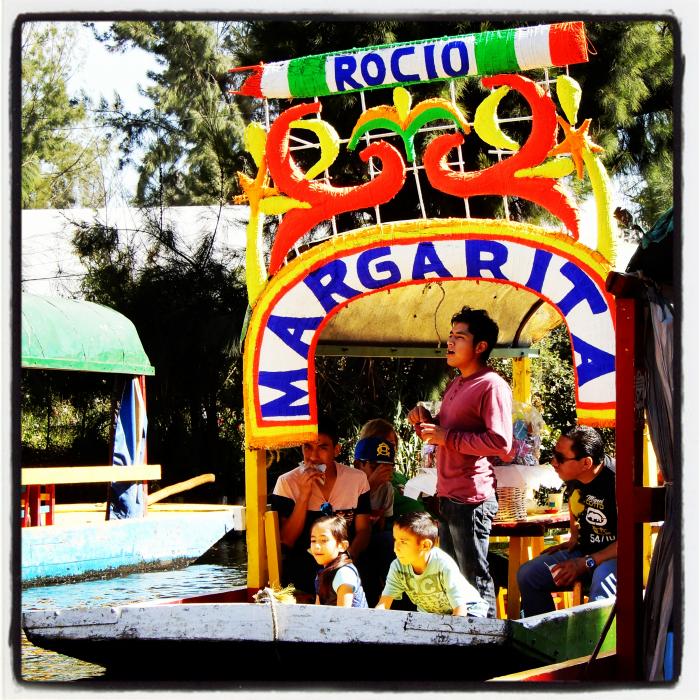 Take in the Majesty of Teotihuacán
Just an hour outside Mexico City you can channel your inner Indiana Jones as you scramble around this imposing city of towering stone pyramids and ceremonial plazas that was home to some 200,000 people at its height around 500-600 AD. The Aztecs were so impressed by its size they called it Teotihuacán, meaning "Birthplace of the Gods". The Pyramid of the Sun is the biggest pyramid structure in the Americas and a tunnel has been found under the Pyramid of Quetzalcoatl (the Plumed Serpent) that is shedding new light on the human sacrifices practised here. To avoid the crowds head for the little-visited palaces of Tetitla and Atetelco, where fascinating fragments of murals are preserved. For lunch, treat yourself to an Aztec-inspired plate of escamoles (ant larvae) at La Gruta, an exceptional restaurant set in a cave formed from a lava bubble.
Russell Maddicks' latest book Culture Smart! Mexico was published on 3 February. Follow him on Twitter and Instagram @LatAmTravelist.
A book which tells the story of the Amazon and its ports-towns near...